Each year, I create a primer leading up to the most important football game of the year for the people who either have no rooting interest, are forced to watch it because of the people around them or will be watching for non-football reasons like the commercials, the halftime show, or to stay up-to-date for the headlines on the Today Show the following Monday morning.
Or, if you merely want to sound smart on social media or talking to your friends. You're welcome, America.
---
This year, in the sweaty underbelly of Florida in Tampa Bay with the scent of orange juice and sunscreen zinc, filling the air, we've got the defending champion Kansas City Chiefs taking on the Tampa Bay Buccaneers, who will be playing in their home stadium for the first time in Super Bowl history.
Unfortunately, this happened in the coronavirus year, forcing the game to be played in a limited capacity of 22,000. Still, it's fantastic that 7,500 of those will be vaccinated healthcare workers who got tickets for free.
---
Without further ado, here is your team-by-team preview to have some background for the big game.
---
Kansas City Chiefs (14-2)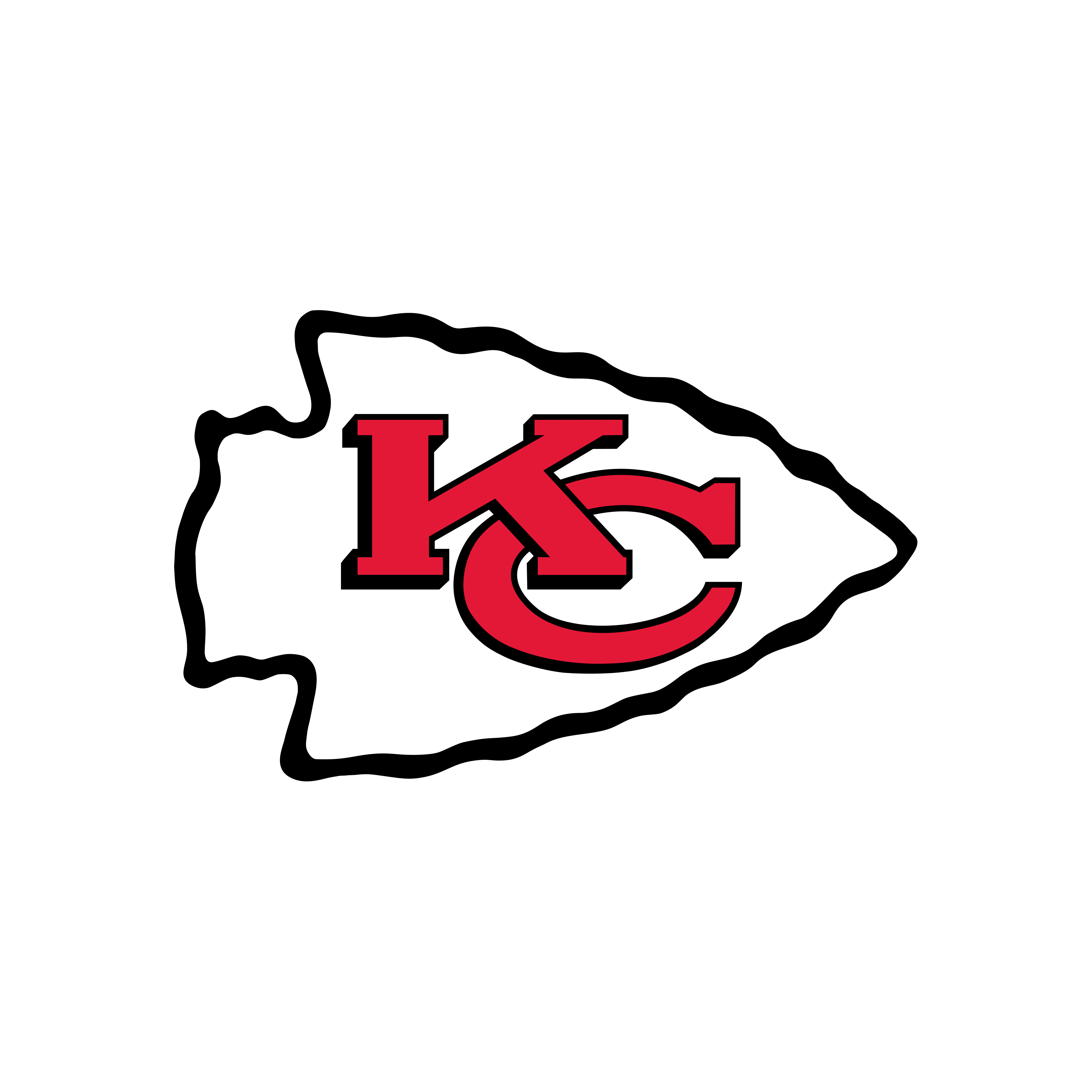 The Chiefs are back, and it might be the least surprising return in the history of the NFL, given how much better they are than everyone else. The story this year, though, is that they haven't been as impressive as last year… Meaning they haven't been absolutely blowing the doors off of their opponents.
That's how good the Chiefs are: they get bored because they don't feel like they have to put their foot on the gas until the end of the game.
But now, there are actual stakes in the playoffs, and they're back to normal Chiefs form. Quarterback Patrick Mahomes is 25 and already a Hall of Famer; he's a baby-faced assassin who speaks humbly in every interview with the voice of Kermit the Frog, he apparently puts ketchup on everything he eats, and he also happens to throw the ball with pristine accuracy and strength down the field better than everyone else. He also has the benefit of coach Andy Reid calling his plays; Reid may look like the Kool-Aid Man, but don't let that fool you. He's the smartest play-caller in the game for Mahomes because it feels like every play his call is so perfectly run that someone is wide open every single down.
Mahomes also has a crazy amount of weapons to throw to Travis Kelce, the greatest receiving tight end of all-time and former reality TV star on his own show, Catching Kelce (he admits this was terrible), speedy receiver Byron Pringle, who has the most delicious name in the NFL, and Tyreek Hill, who is probably the fastest player in the league to the point where his well-deserved Twitter name is simply @cheetah.
We honestly shouldn't like the Chiefs for how much better they are than everyone else and looking as if nothing is going to stop them potentially for the next decade, but you can't help but find them so incredibly electric, running away with games by scoring at will with such speed and rarely ever making a mistake, that it's just pure awesome football to watch with likable guys on the roster.
---
We might get bored with their long-term success after a while, but for now, the Chiefs are the powerhouse darlings of the NFL that play the most exciting style we've seen.
Classmate Comparison:

the star athlete who is also somehow the valedictorian and student body president

Celebrity Fans

: Paul Rudd, Eric Stonestreet, Rob Riggle, Jon Hamm, David Koechner, Melissa Etheridge, Brad Pitt

Culture:

Your blood type is barbecue sauce

Pop Culture Comparisons:

Ferris Bueller from

Ferris Bueller's Day Off

, the Roadrunner from

Looney Tunes

, when Dwayne "The Rock" Johnson is in his 8th movie in one year, but you don't necessarily hate him

Level of Flash:

a Scott Disick Instagram photo of his wrist: wearing 3 solid gold watches at once

Uniform Grade:

B+

Song to Define Team:

"HUMBLE." by Kendrick Lamar (because everyone that loses to them is immediately humbled afterward)

"Dream-Casting" for a Movie:

Rami Malek as Patrick Mahomes, Philip Seymour Hoffman (RIP) as Andy Reid, Ethan Hawke on steroids as Travis Kelce, Daniel Kaluuya as Tyreek Hill
---
Tampa Bay Buccaneers (11-5)
For those who typically only watch the Super Bowl yearly, you might say to yourself during the game, "Tom Brady? Isn't that the guy that's always in the Super Bowl with New England?" You would be correct, except he's with Tampa now (or TOMpa) after leaving the team he won 6 Super Bowls within 10 appearances out of 20 seasons and still looks as good at age 43. There are a million stats I could give you about how this has never been done before in sports history, and he's by far the greatest quarterback of all time. Still, I'll leave that to the broadcasters likely to bring up every conceivable stat about his greatness during the game. In summation, Tom Brady moved to a mediocre team this offseason. He brought them to this level of greatness within one year, extending his dominant run as the evil, omnipresent conqueror.
Now, to the rest of the team. Brady's move to Tampa brought back his pal from New England, frat-boy/WWE wrestler/tight end Rob Gronkowski, who might have been drinking on a party bus the entire year he was "retired." He also brought over speedy receiver Antonio Brown, who was with him in New England for a week before being released for off-the-field issues like a sexual assault case, fighting his GM in Oakland, and just being a weirdo in general. BUT, good ol' Tommy likes his skillset. On the defensive side, the Bucs also have Ndamukong Suh, known for STOMPING ON PEOPLE IN HIS CLEATS, and Jason Pierre-Paul, who blew off a finger or two in a "fireworks accident" on the Fourth of July one year. Quite the cast of characters in Tompa. It makes sense that they're from Florida.
However, they still have some very likable figures, too: receiver Chris Godwin has a dog rescue foundation and donates $50 for every catch he makes, Mike Evans and his wife have a foundation to help domestic violence victims, and running back Leonard Fournette was cut from his team and has been revitalized with this second chance in Tampa to play in the Super Bowl. Also, head coach Bruce Arians is just a cool guy who wears a Kangol hat that's a charming leader of men who's going to call it like it is in interviews, and he's also a known ally, hiring black men at every major coordinator position.
In terms of football style of play, the Bucs are going to play relatively slow-paced, running the ball with Fournette and Ronald Jones Jr. often, and then have Brady throw a deep ball to Evans or Godwin as they throw the ball the furthest down the field of any team in the league; it can feel sluggish until you get that big play. Despite being known for Tom, the Bucs have actually performed at their best when their dominant defense controls the game. One-handed Pierre-Paul, stomping Suh, and linebacker Devin White, who is essential if you dressed up an angry grizzly bear in pads and a helmet, play fast and hit hard.
---
If the Bucs win, it'll in all likelihood be because their presence is felt.
Classmate Comparison:

the senior who only has underclassmen friends

Celebrity Fans:

Hulk Hogan, Backstreet Boy Nick Carter, Dick Vitale, Brittany Snow, Tom Brady's wife, Gisele Bundchen

Culture:

You are either retired, a tourist, or wear flip-flops to every occasion (or all of the above)

Pop Culture Comparisons:

Every hardcore actor in

The Expendables

franchise, Chuck Norris, Mr. Miyagi in

The Karate Kid
Level of Flash:

The "old guy" sports car

Uniform Grade:

D (the color "pewter" belongs on a Ford Super Duty truck, not a football uniform)

Song to Define Team:

"Bad Boys For Life" by P. Diddy (the song Tom Brady puts in all of his Twitter videos after wins)

"Dream-Casting" for a Movie:

Brad Pitt as Tom Brady, Michael K. Williams as Leonard Fournette, John Goodman as Bruce Arians, Adam Devine as Rob Gronkowski, O'Shea Jackson Jr. as Mike Evans
---
This is bound to be a history-defining Super Bowl; it could easily be the passing of the torch to Mahomes or merely a reminder of what kind of greatness we're witnessing in Brady.
It may have been the weirdest season we have ever seen due to the circumstances, but I hope the All-American constants of an over-the-top halftime show, a Budweiser Clydesdale commercial that will make you cry, and a coach getting soaked in Gatorade will provide us all with some normalcy.
---
---
Featured Image: ---