NL West
Predictions: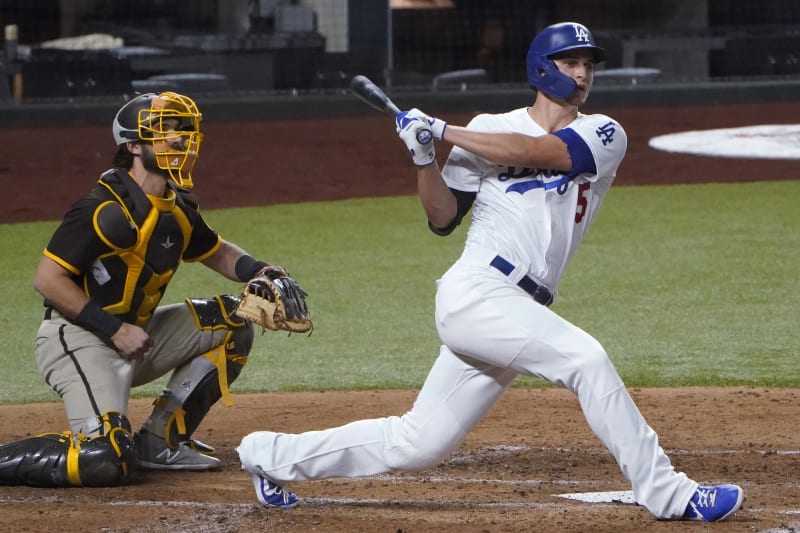 1 Dodgers
2 Padres
3 Giants
4 Diamondbacks
5 Rockies
Colorado Rockies
Key Additions: Austin Gomber
Key Subtractions: Nolan Arenado, David Dahl, Kevin Pillar
Strength: The Coors Field altitude makes the ball go far..
Weakness: Pitching at home
Face of the Franchise: Trevor Story
Player to Watch: Ryan McMahon
Oh boy, where to even begin. The Rockies were a playoff team just two years ago and signed Nolan Arenado, the platinum-glove-winning third baseman to an eight-year deal, and now after under-performing the past couple of seasons, they gave him away to the Cardinals. Not only that, but they're PAYING the Cardinals to take him. They cried "poor" after they weren't winning, so now they're just a team with prospects in a ballpark with altitude that makes it impossible to pitch in… and all-star Trevor Story. He's going to be miserable unless they decide to unload him too, and he very well could be next, because they have no desire to win games. Start watching college prospect highlights, Rockies fans.
Arizona Diamondbacks
Key Additions: Joakim Soria
Key Subtractions: N/A
Strength: Starting pitching
Weakness: Offensive firepower
Face of the Franchise: Ketel Marte
Player to Watch: Kole Calhoun
The Diamondbacks had an even worse record than the Rockies last year, leading them to deal their best hitter, Starling Marte, to the Marlins before the deadline to wave the white flag. This offseason they did relatively nothing to get better or worse. Maybe the veteran Madison Bumgarner comes back from injuries and is a solid pitcher again, but they're still just going to be a team we forget about ultimately. Ketel Marte is at least exciting to watch as a do-it-all guy and was an all-star in 2019; the sleeper to watch is Kole Calhoun, who isn't young or up-and-coming or particularly a stand-out player, but last year it felt like every time the Diamondbacks were on TV he was sliding around in the outfield getting into mischief of some sort. Overall, it's just a particularly boring roster set-up that I hope deals their few suffering gem-players to contenders to get young, because they're far from competing with the cream of the crop of this division.
San Francisco Giants
Key Additions: Tommy La Stella, Jake McGee, Alex Wood, Anthony DeSclafini
Key Subtractions: Drew Smyly, Jeff Samardzija
Strength: Starting pitching
Weakness: Lack of youth
Face of the Franchise: Buster Posey
Player to Watch: Joey Bart
The Giants weren't expected to do anything of significance last year, and although they finished at below .500 in the win column, they were still a pesky, fun team that remained in playoff contention for a while and it was fun! Mike Yazstremski broke out as a star, Brandon Belt raked, and Gausman was a solid starter. I loved the addition of utility guy Tommy La Stella this offseason, and they'll get Buster Posey back after he opted out from the COVID season- having a Hall of Fame catcher to mentor Joey Bart, their top young catching prospect, is a very underrated exciting thing to think about if Bart can put it together. They won't contend with the top of the division this year, but they could still easily be a tough out for teams and won't be an easy win with their starting pitching. However, they don't have a lot of young prospects coming up, so they could easily get rid of a lot of these aging veterans who aren't signed through 2022 in an attempt to retool with youth and try to sign some significant free agents in the future.
San Diego Padres
Key Additions: Yu Darvish, Blake Snell, Joe Musgrove, Ha-Seong Kim, Mark Melancon, Keone Kela
Key Subtractions: Kirby Yates, Trevor Rosenthal, Mitch Moreland
Strength: Energy and flair in a young lineup
Weakness: Lack of postseason experience
Face of the Franchise: Fernando Tatis Jr.
Player to Watch: Ha-Seong Kim
The most exciting team of 2020 might have just gotten even more exciting. Their bat-flipping grand slams and electricity they played with shocked the world as the brown and yellow-wearing, "small market" underdogs were going toe-to-toe with the Dodgers in the division; it birthed what should be the next best rivalry in sports for potentially the next decade. With injuries to their starting pitchers Mike Clevinger and Dinelson Lamet, they really just went out with a whimper in the NLDS to the eventual World Series champs, but that only led to the best offseason of anyone in the league to take the next big leap.
They traded for Yu Darvish and Blake Snell, a Cy Young winner and Cy Young runner-up, they brought over Ha-Seong Kim, the biggest international prize of the offseason that's a utility-man with power from the KBO, and they added more depth to their pitching with Melancon and Kela since Clevinger will be out for the year with Tommy John surgery… oh yeah, and then they also signed the face of baseball, 22-year old Fernando Tatis Jr. to a 14-year $340 million deal. Pretty good if you ask me.
The two things I'm most excited to watch about the Padres are that I want to see what Kim can do in the league and how they'll use him given how toolsy he is and how deep the lineup is, and then I fully-expect Blake Snell to come out and pitch with the fiery spite of a thousand suns now that he's been saved from the pitching purgatory of Tampa, where they only use you for a maximum of 6 innings (*cough* World Series Game 6 *cough*). He's got a new life in San Diego.
The only problem with the Padres? The Dodgers exist. It's a real shame they're in the same division because they're arguably the best two teams in baseball, so something's got to give, but it's a treat to baseball fans getting to see them battle 19 times.
Los Angeles Dodgers
Key Additions: Trevor Bauer, David Price (sat out last year's shortened season)
Key Subtractions: Joc Pederson
Strength: Being the best team in baseball.. So everything
Weakness: Bullpen
Face of the Franchise: Clayton Kershaw
Player to Watch: Corey Seager
The Dodgers were the most complete team in baseball and won the World Series after cruising through the year and now are ADDING Trevor Bauer (the reigning NL Cy Young winner and now most expensive player in baseball) and 5x All-star/Cy Young winner David Price will make his debut.
As far as things to watch this year, outside of the potential storylines Bauer has with all of his activity off the field, keep an eye on Gavin Lux, he was a heralded top prospect who will likely get his first opportunity to start at second base after being left off the roster last year. However, the main narrative I'm looking forward to is reigning World Series MVP, shortstop Corey Seager. I feel like he's gotten lost in the shuffle of the stars in their lineup after dealing with some injuries, but after breaking out last year, he'll be a free agent next year and is a Scott Boras client, so he is going to look to perform this year and get PAID.
What else is there to say? It's the Dodgers vs. everyone else and will be for the foreseeable future. San Diego and the rest of the contenders will have placed a target firmly on their back.
AL West
Predictions:
1 Astros
2 A's
3 Angels
4 Mariners
5 Rangers
Texas Rangers
Key Additions: Khris Davis, David Dahl, Mike Foltynewicz, Dane Dunning, Nate Lowe
Key Subtractions: Lance Lynn, Elvis Andrus, Shin-Soo Choo
Strength: Starting pitching
Weakness: Getting on base
Face of the Franchise: Joey Gallo
Player to Watch: David Dahl
The Rangers made a lot of moves for a team that has no desire to win games. They dumped Lance Lynn for prospect Dane Dunning, dealt Elvis Andrus for inconsistent DH Khris Davis in hopes that he won't turn out to be like Chris Davis of the Orioles, and brought in David Dahl after Shin-Soo Choo and one of the worst contracts in league history has mercifully ended. They just don't have any vision; for some reason they have a random premiere, home-run hitting guy in Joey Gallo, and then there's no top-tier youthful talent to get excited about. For a team that has handed out some of the worst or unlucky contracts in recent memory, (Choo, Prince Fielder, Matt Harrison, Rougned Odor) that's incredibly worrisome.
They opened up their new ballpark last year by making a trade for Corey Kluber in hopes to get some wins, and after getting injured in the beginning of his first inning, I think I'm just as much of a Ranger as Kluber was. This is a team without a clear direction or identity, and in a division with the Astros and A's, two competitive teams, the Angels, who have the best player in baseball, and the Mariners now finally getting their prospects called up, it looks very bleak.
The only thing that excites me about the Rangers outside of Gallo's absolute bombs is David Dahl; he was an all-star in Colorado before merely having a rough season last year in the shortened format, so he could easily have a bounce-back revenge tour. That could be one of the only bright spots in Texas.
Seattle Mariners
Key Additions: James Paxton, Ken Giles
Key Subtractions: Dee Gordon
Strength: Promising Youth
Weakness: Getting base hits
Face of the Franchise: Kyle Lewis
Player to Watch: Jarred Kelenic (possibly?)
I'm not going to bother addressing how humiliating their leaked conversation that got President Kevin Mather fired after he made comments that racially alienated players, opened up about manipulating service time, and insulted some of the most talented players amongst other things, so outside of that debacle, the Mariners are finally seeing some return for constantly gutting their veterans for prospects. All of their youth is starting to make the big leagues, and it makes them a young, exciting team that won't contend now, but will be fun in the future! We saw the first glimpse of it last year when outfielder Kyle Lewis won AL Rookie of the Year, and now, after Mather is on the record talking about manipulating service time for prospects, there's a chance Jarred Kelenic might actually get called up now and we'll get to see another highly-touted top outfielding prospect make his debut.
Bringing back James Paxton to an environment he's been comfortable with in the past makes it a solid signing to solidify their rotation with a veteran arm, but they did absolutely nothing to improve their offense that was just average last year. They won't compete, so here's a check-list of things they can hope for in 2021:
-The prospects continue to improve and look like starters
-The team doesn't get embarrassed and is a pesky team for the top-tier opponents to beat
-The Seattle front office doesn't have a fire sale and trade away all the talent like they frequently do
Los Angeles Angels
Key Additions: Jose Quintana, Jose Iglesias, Alex Cobb, Dexter Fowler, Raisel Iglesias
Key Subtractions: Andrelton Simmons
Strength: Star power
Weakness: Relief pitching
Face of the Franchise: Mike Trout
Player to Watch: Shohei Ohtani
The Angels should be the most embarrassed of any franchise in sports for having one of the best players in baseball history and they've failed to put talent around him and get to the postseason outside of getting swept in three games in 2014. Somehow, with Mike Trout and newly-signed Anthony Rendon, the Angels finished last year at 26-34. Even though Trout is signed through 2031, the Angels should be scared that their guy, who has been reluctant to express his frustration with losing thus far, doesn't just end up being fed up with the franchise and try to move on. They need to prove to him they can be competent.
We all wanted them to go out and get a star of Trevor Bauer caliber to improve their abysmal pitching, but it just ended up being a flurry of small moves that will at least add some depth to the team outside of their premiere big names. That at least means the roster got better! The team performed so poorly last season, though, it's very unclear what they're capable of. Joe Maddon will be in his second season managing the team, and Shohei Ohtani will get another chance to be the stud pitcher AND hitter he was promised to be after coming off of surgery; there have been reports that he threw 100 mph in a bullpen session recently, so he could be the x-factor to their success this year if he puts it together.
Get Mike Trout to the playoffs, Anaheim.
Oakland A's
Key Additions: Elvis Andrus, Trevor Rosenthal, Sergio Romo, Mitch Moreland
Key Subtractions: Khris Davis, Marcus Semien, Liam Hendriks, Robbie Grossman, Mike Minor, Tommy La Stella
Strength: World-class fielding/defense
Weakness: Lack of consistency from starting pitching
Face of the Franchise: Matt Chapman
Player to Watch: Jesus Lazardo
After an absolute platoon of talent left Oakland this offseason, the A's continued to do A's things: get a squad full of talent at good value. While it is a shame that they lost Semien at shortstop, a former MVP candidate, and Hendriks, arguably the best reliever in the game, their additions of veterans like Andrus, Romo, Moreland, and Rosenthal are the depth they needed to replace the departing pitching and offensive talent. They're never shy to make moves, either, so the roster could even be vastly different by the all-star break.
The A's were dominant in a weak west last year even with relatively down years from their two stars, Matt Olson and Matt Chapman, and they really just ran into a hot Astros team in the postseason when they embraced their villainous identity. Houston seems to have their mojo back after a rough 2020 that made it easy for the A's to take the division, so it will make for an interesting chess match throughout the season as they compete for the top spot. Jesus Lazardo's rookie debut wasn't special in his pitching appearances, but based on how highly he's thought of, he could make all the difference to the team's success if he ends up panning out.
I fully expect Oakland to show little sign of slowing down this year, and they're the perfect team to root for as a low payroll team with frequent postseason struggle that could take down the hated Astros.
Houston Astros
Key Additions: Pedro Baez, Martin Maldonado
Key Subtractions: George Springer, Josh Reddick
Strength: Home-run hitting
Weakness: Blowing leads
Face of the Franchise: Jose Altuve
Player to Watch: Yordan Alvarez
The Astros had an outlier of a regular season last year; they were met with every opponent and media outlet crucifying them for the discovered cheating scandal, and it definitely got into the players' heads as they struggled and finished at 29-31, still making the playoffs below .500. Over half of their lineup batted below .250 and Justin Verlander and Yordan Alvarez were injured and out for the year. The off-the-field narrative definitely weighed on them, and they lost a lot of games they could have easily won by blowing leads, but they embraced the "heel" identity, particularly Carlos Correa when he pulled the whole, "I know they're mad, what are they gonna say now?" quote after winning in the postseason. They advanced to the ALCS and looked like the loaded roster we thought they were when they were banging trash cans.
They did lose their World Series MVP, George Springer in free agency to the Blue Jays, and Verlander will miss the season yet again after needing surgery, but they'll have their slugging DH Yordan Alvarez back for the first time since he won Rookie of the Year in 2019, and he could easily be the x-factor to continue the magic they had caught last year at the right time of the year.
Now that the target on their back has gotten much smaller than it was at the height of the scandal, the Astros are so talented a roster from top to bottom that they'll easily be competing to win the west once again and be a deep postseason contender.