---
The iconic movie quote is how every fan base feels after the NFL Draft. All of the holes that were the causation behind your team's failure have been solved! No one has the capability of being a bust yet because no one has played a single snap, so this is the time where everyone feels better than they were last year and has fixed the problems that prevented them from reaching the promised land. ALL 32 teams feel good!
Here's the reality: there are only 14 postseason spots. Injuries happen. Draft picks are busts. Coaching staffs and front offices still stink in some organizations.
But we see every year several teams that didn't make the playoffs the previous season have their plan come to fruition and make the leap.
---
---
6) New England Patriots
Bill Belichick himself will be the first person to tell you that Cam Newton was awful last year. We have absolutely no idea if Mac Jones will be what he looked like at Alabama and be the heir apparent to Brady, throwing dimes without even needing to be mobile, or be an overdrafted prospect who was aided by the best surrounding talent in college of all-time. But ultimately, this is still a Belichick-coached team that spent the most money they ever have this offseason.
They'll have Dont'a Hightower back after he opted out along with all of the free-agent signings, so this team that looked lifeless at some points yet still finished with 7 wins will have a much better team with an easier schedule.
The Bills and the Dolphins look like locks for the top of the division so that the AFC East games will be a challenge, but they could still potentially look to get in through a wild card at the very least if the new pieces they have fit in place. We're all still trying to see how good Belichick can be without Brady, but he can never be counted out.
---
5) Arizona Cardinals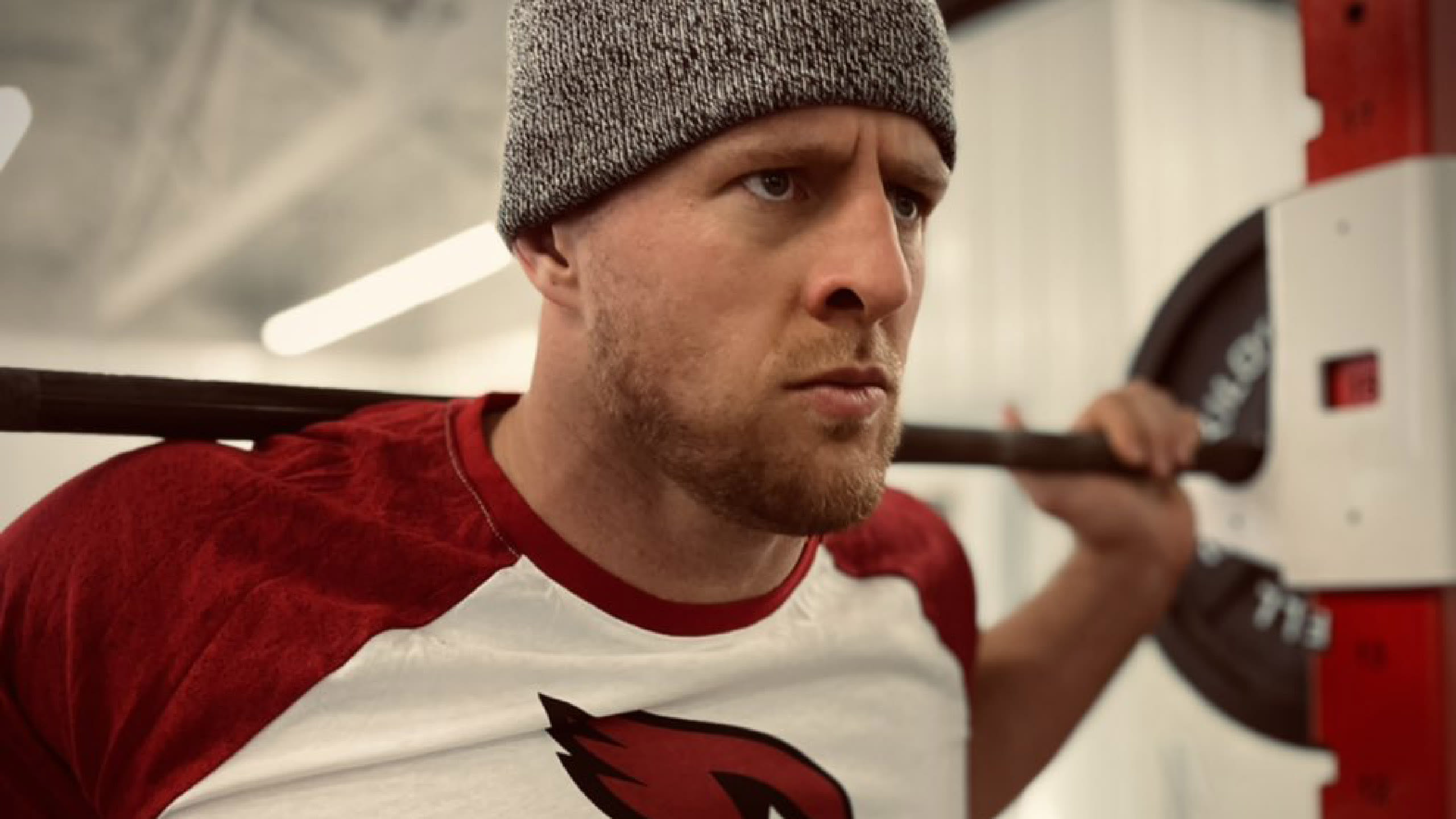 The Cardinals are operating as if it's a playoff run or bust. It's understandable- Kyler Murray took a major leap last year, and although they were only 8-8, they were more impressive than many predicted going into the year. JJ Watt apparently texted Kyler after signing in Arizona: "I'm here because I believe in you." They also added more veteran depth with AJ Green, James Conner, and Malcolm Butler in free agency. They were 12th in team defense last year and 13th in points per game, so they're clearly on the brink of being solid on both sides of the ball.
Kliff Kingsbury is already presumed to be on the hot seat because even though he's improved the team in each season, the organization is aware that Kyler has the potential that he does, and if he doesn't unlock that offensive firepower from the beginning, he'll be the odd man out.
The NFC West is hands down the most difficult division in football, but if the Cardinals take another step forward this year and are able to win some rivalry games, they'll be in the wild card hunt at the minimum, just like they were in 2020.
---
4) Miami Dolphins
At the beginning of the 2019 season, Miami was arguably one of the most historically bad teams, playing games as 22-point underdogs with trades left and right to go full "tank for Tua" mode. They did get Tua Tagovailoa without even needing the top overall pick when they progressively got better. In 2020, they took an inconceivable leap even without Tua being the reason for their success, going 10-6 and carried by the infrastructure and defensive dominance from a new coach, Brian Flores.
The Dolphins' success in 2021 will be completely dependent upon whether or not Tua actually has it. Compared to his play in college, he looked like Diet Tua, afraid to take the risks that he normally could, but we all wrote it off because he was coming off of major injuries.
This season he'll have a year under his belt to have rehabbed with even more weapons at his disposal so that he won't have those excuses anymore. They drafted Alabama speedster Jaylen Waddle and signed another deep threat in Will Fuller. If the defense doesn't take a step back, the offense should take a step forward. That will be all it takes to compete with Buffalo in their division and potentially make the postseason for the first time since 2016.
---
3) San Francisco 49ers
With the number of major injuries and literally being kicked out of their own stadium from COVID in 2020, we can essentially remove last season for the Niners from our memory entirely. That leaves us with a team that made the Super Bowl the year before when healthy.
Even if Jimmy G starts this year instead of Trey Lance, the third overall pick who we have NO IDEA how good or bad he will be, Garoppolo was still capable of taking his team around him to the Super Bowl at the bare minimum.
Even though there's no telling if Lance could start this year, they'll get Jimmy, Nick Bosa, Solomon Thomas, Dee Ford, George Kittle, Raheem Mostert, and Jalen Hurd back. They're in a difficult spot similar to Arizona, where they'll be stuck in the NFC West dogfight and will need things to go right this year, but at their peak, the Niners are in great shape to be one of the most complete teams in the league.
---
2) Los Angeles Chargers
Is there anyone we're rooting for in 2021 more than Justin Herbert and those glorious powder blue uniforms, the best in sports that deserve to be worn winning games? Herbert broke basically every rookie passing record after being thrown to the wolves when the medical staff accidentally stabbed Tyrod Taylor pregame, and he looks like he could be one of the faces that define the league for years to come.
The Chargers recognize that which is the first step to building a competent football team, and we're all thankful that they know what they have (sorry, Packers fans and Aaron Rodgers…) They want to keep him healthy, so they paid center Corey Linsley in free agency and drafted tackle Rashawn Slater to protect him. On top of that, they fired Anthony Lynn and hired Rams defensive coordinator Joe Staley as their new head coach. After blowing games from mental errors and special teams' blunders all year, Staley appears to be as organized and professional as ever, and his operation might never allow any mishap like that to happen ever again on his watch.
Derwin James will be back from injury, so they'll be locked and loaded on the other side of the ball, too. Even though these rivalry games against the Goliath Chiefs will be an uphill battle for seemingly years to come, the Chargers should not feel slighted at all by Kansas City's dominating presence in the division and should rather look at themselves as in the top class of the AFC, poised to make the playoffs.
---
1) Dallas Cowboys
If the NFL is a loaf of bread with each division representing a sliced piece, the NFC East is the two end pieces that mainly crust no one eats unless they're desperate.
They may not even be the best team on this list, but the Cowboys' path to the playoffs would be the easiest. Last year, they had a nightmare season authored by Andy Dalton and Ben DiNucci, filling in for an injured Dak Prescott. They went 6-10 with a bottom-5 defense in the league, and somehow they were STILL only one game back of winning the division from the 7-9 Washington Football Team. That's how atrocious the NFC East was.
Granted, each team will most likely be better- Washington will have improved with their offensive signings this free agency in Ryan Fitzpatrick and Corey Davis, the Giants will get Saquon Barkley back from injury and got Daniel Jones Kenny Golladay to throw to, and the Eagles have committed to Jalen Hurts after the back-and-forth drama with now-fired coach Doug Pederson and the broken quarterback, Carson Wentz. However, having Dak back immediately gives them the best quarterback in the division with the most-loaded offense, and in an offensively-driven league, it's going to make all the difference. He also no longer has the pressure of working on getting his extension- they paid him this offseason, so he can focus on playing his game.
The defense may have been historically bad last year, but they hired a new coordinator and went with all defensive picks through their first six selections in the draft. It's by far the craziest division in the ugliest way possible, but the Cowboys stand out as the chalk favorite to take the crown and bounce back.
---
Featured Image: Matthew Mosher/PFF