Welcome to week 5 of the 2021-2022 NFL Season. If this is the first time reading one of my articles, welcome to my weekly picks blog! Each week I will give you guys' predictions for every game in the NFL that week. I will be giving predictions in three ways: Straight up (Picking the winner of the game), ATS (Against the Spread), and Over/Under the total game. Then, I will give my three best bets every week in more in-depth, and those will only be ATS; one of them will be my Greene Guarantee of the week. So without further ado, let's get into it! (All lines presented by DraftKings)
Best Bets for Week 5
Best bet record this year: 5-7
What a week I had with my predictions. ATS I went an impressive 12-4, which marks my best so far this season. This year I am 36-27-1 ATS. If you had thrown $100 on every game tailing my picks, a $100 bettor would be up to $630 so far this season. Now for my best bets, we went a lovely 2-1 last week but so far in the year, we are 5-7. The Seahawks took care of business like I thought they would easily defeating the 49ers. While the Browns had a little bit of trouble in the Twin City, their defense stepped it up after giving up an opening TD to the Vikings and held on for the win and the cover. Sadly my guarantee of the week couldn't get the job done. If you would have told me that the Broncos held the Ravens under 100 rushing yards, almost ending their NFL record 43rd straight game with that number. I would have taken that 100 times out of 100. Then, of course, Bridgewater gets hurt, and Drew Lock, who is just terrible subs in. 7 points, wasn't going to get the job done. The goal is a 3-0 sweep to get my best bets record over .500, so without further ado, let's get into my picks for this week.
1. Steelers (-1) vs. Broncos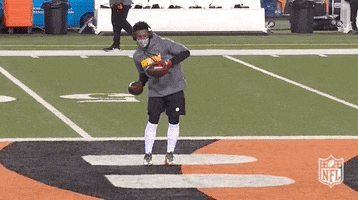 Last week I was all over the Broncos on a very similar spread on the road, with the injury to Teddy Bridgewater, who so far hasn't practiced this week with a concussion. If Drew Lock makes a start, I love the Steelers on Sunday. Let's keep it accurate. Drew Lock shouldn't be in the NFL. The once-talented 2nd round pick in his relief last Sunday vs. the Ravens went 12/21 for 113yds and posted a QBR of 6.6. Not only does Lock now have to go on the road and somehow play better, but he also has to do it against an elite defense in the Pittsburgh Steelers. I understand that Big Ben might be the worst QB in the NFL right now, but this is a must-win for the Steelers to stay alive in the AFC North.
The Broncos are 4-1 ATS in their last five overall and 4-1 ATS versus a team with a losing record. Denver is also 4-1 ATS in their previous five road games. Meanwhile, the Steelers are 6-1 ATS in their last seven in week five and 53-26-2 ATS in the last 81 in October. Pittsburgh is 1-4 ATS in their last five overall as well. This game screams a classic bounce-back spot for the Steelers and their offense. Also, Mike Tomlin, in his tenure, has never had a below .500 record to end the year. A loss here gets him one step closer to that. The Steelers bounce back vs. a depleted Broncos team.
Steelers 20 Broncos 17
2. Falcons (-3) vs. Jets
Congratulations to the New York Jets for not going 0-17 and winning their first game of the season vs. the Titans. While Zach Wilson made some extremely impressive throws vs. the Titans, I don't see that reciprocating this week in London. Let's not forget that the Titans were missing AJ Brown and Julio Jones, and they still gave up 24pts to the Titans. The Falcons, on the other hand, are a scoring machine. Since their week one dud vs. the Eagles, they have averaged 24ppg while playing three excellent defenses, and Matt Ryan has thrown 9 TD in that span. They also have all their weapons healthy in Calvin Ridley, Kyle Pits, and the resurgence of Cordarelle Patterson.
The Jets are 3-8 ATS in their last 11 in October and 2-7 ATS versus a team with a losing record. New York is 1-4 ATS in their last five overall as well. Meanwhile, the Falcons are 8-3 ATS versus a team with a losing record. I understand that Robert Salah and his crew just got a big win in a game they weren't supposed to win. The Falcons are simply a much more talented football team. The Titans had 466 yards of offense and settled for 3 FGs in the first half. With the Falcons having everyone healthy, I see them finishing drives that the Jets could not do. Falcons fly out of London with a win.
Falcons 30 Jets 17
3. Buccaneers (-10) vs. Dolphins (PJ's Guarantee)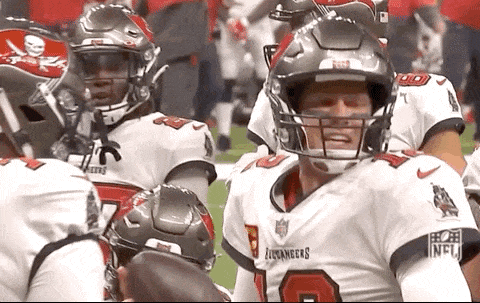 In year 2 of the Brian Flores era, the Dolphins needed improvements on the offensive side of the ball if they wanted to make the playoffs. That so far has not happened. With Tua going down with a rib injury in week 2, they haven't been able to win a game since. The Dolphins average 252 yds/gm, which ranks 31st in the NFL. They also rank 31st in points per game as they are averaging a horrific 15.5 ppg. It does get any better as Will Fuller, their significant acquisition in the offseason, has gone on the IR with a broken finger. It doesn't get any easier as they go and play the defending champs in their building. While the Buccaneers defense has dealt with many injuries in the secondary, the results have reflected that. The Buccaneers give up 327.5 yds/gm in the air, which ranks worst in the NFL. Yet, in Brissett's 2.5 games of action, the most passing yards he has thrown for in a game is 215. Once again, the Buccaneers rush defense is top tier, as last week they gave up -1 rushing yards to the Patriots. With no room to run, Brisset will have to make some big-time throws to keep them in this game.
Miami is 5-0 ATS in their last five games as a road underdog and 4-1 ATS in their previous five games against a team with a winning record, while the over is 9-3 in their last 12 games following a loss. Tampa bay is 5-1 ATS in their last six games overall and 8-18-1 ATS in their last 27 games as a home favorite, while the over is 4-1 in their last five games following a win. While the numbers don't go in the Buc's favor, I can't see the Dolphins putting up enough points to compete with the Buccaneers. They will need to play a perfect game to be in this one, in my opinion. Buccaneers roll over the Fins.