Welcome to week 10 of the 2021-2022 NFL Season. If this is the first time reading one of my articles, welcome to my weekly picks blog! Each week I will give you guys' predictions for every game in the NFL that week. I will be giving predictions in three ways: Straight up (Picking the winner of the game), ATS (Against the Spread), and Over/Under the total game. Then, I will give my three best bets every week in more in-depth, and those will only be ATS; one of them will be my Greene Guarantee of the week. So without further ado, let's get into it! (All lines presented by DraftKings)
Best Bets for Week 10
Get the brooms out!! Another sweep! This is the second time this NFL season that I have gone 3-0 on my best bets. The Falcons covered with ease, but of course, almost blew the game and lost. The Cardinals with no Kyler Murray trounced the 49ers. Colt Mccoy might have brought Texas back. My "Greene's Guarantee" of the week was a no-doubter as the Browns blew out the Bengals. We are now over .500 in our best bets and guarantees lets keep this hot streak going!
Best bet record this year: 14-13
1. Packers (-3) vs. Seahawks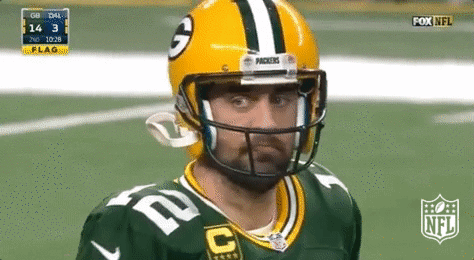 If this game was a week ago, it might have been one of the worst games on the NFL slate, yet that bad man is back in Aaron Rodgers and so is Rusell Wilson, two top-five QBs battling it out. The difference for me in this game is the home-field advantage. The Packers lost a game you could argue they would have won if Rodgers played and the Packer faithful knows this. I expect an insane crowd at Lambeau Field. Not to mention the whole gang's back together as Devante Adams is back as well. Seattle is also 3-7 ATS in their last 10 versus the NFC.
Meanwhile, the Packers are 8-0 ATS in their last eight overall and 7-0 ATS in their last seven after an ATS win. Green Bay is 5-1 ATS in their last six home games as well. The Packers have been dominant at home and I expect that to continue on Sunday.
Packers 26 Seahawks 20
2. Chiefs (-2.5) vs Raiders
I understand that it has been a down year for Chiefs fans this season. I think they are starting to turn the corner. Winners of two straight and now is the time they make their run at the division. While Mahomes has yet to play like Mahomes this season, the biggest issue for the Chiefs was their defense. They are really starting to turn it around. Over the last two games, they are giving up 12 points per game. The Raiders, let's just say, have been through a lot this season. The Chiefs are 0-4 ATS in their last four vs. AFC West and 5-16 ATS in their previous 21 games overall. The Raiders are 7-3 ATS in their last ten vs. AFC West and 5-1 ATS as an underdog in their 6 games. The under is 4-0 in the Chiefs' last four games overall. The over is 16-7-1 in the Raider's last 24 games overall. The home team is 7-2 ATS in their previous nine meetings. I get it that the Chiefs are one of the worst teams in the NFL ATS. Yet, if this game were played at the beginning of the season, the line would be -5.5-7. You are getting great value in it being on -2.5, and I'll take my chances. Chiefs continue their winning streak.
Chiefs 31 Raiders 24
3. Rams (-3.5) vs. 49ers (PJ's Guarantee)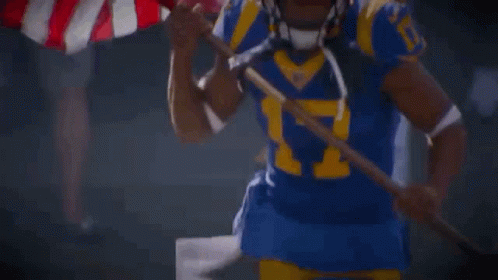 Surprise, surprise. I am once again fading the San Francisco 49ers. This might be the 5th straight week I have faded the Niners. I love this game for the Rams, but this is such an excellent bounce-back spot for them. They got beaten down on Sunday Night Football vs. the Titans. That was with no Derrick Henry. Now they finally get Von Miller, and if the 49ers had trouble blocking the Cardinals with no J.J Watt. Good luck vs. Aaron Donald, Leonard Floyd, and Von Miller. The 49ers, to me, are just broken; they just lost to the Cardinals with no Kyler Murray, DeAndre Hopkins, and J.J Watt. They had no chance to win the division and once again were a disappointment. They are waiting for Lance to get healthy so they can look towards the future. Los Angeles is 11-5-1 ATS in their last 17 division games and 1-6 ATS in their last seven games against a team with a losing record, while the under is 3-1-1 in their last five games overall. San Francisco is 0-4 ATS in their last four home games and 1-5 ATS in their last six games overall, while the under is 4-1 in their last five games as an underdog. I think this game puts the nail in the coffin for Jimmy G 49er's career and possibly Shannahan's as well. The Rams win with ease.
Rams 28 49ers 20