The Astros were back on top of the American League again this year, but they, along with every other AL Team that made the postseason, face major question marks going into the 2022 season to try and take the throne. Here is Part II of the MLB in Memoriam Series: the American League.
New York Yankees (92-70, Lost in Wild Card to Red Sox)
The Yankees had arguably the wildest roller coaster ride of a season in all of baseball last year. Coming in as the American League favorites, they had stretches where Aroldis Chapman was unhittable, then cursed. They had stretches where Stanton and Judge were hitting nukes, then grounding into double plays every at-bat. They managed to get into the postseason after making some trades at the deadline and getting right and healthy at the important stretch of the season, but it all ultimately meant nothing as they got outmatched by the rival Red Sox that kept their season-long magic alive.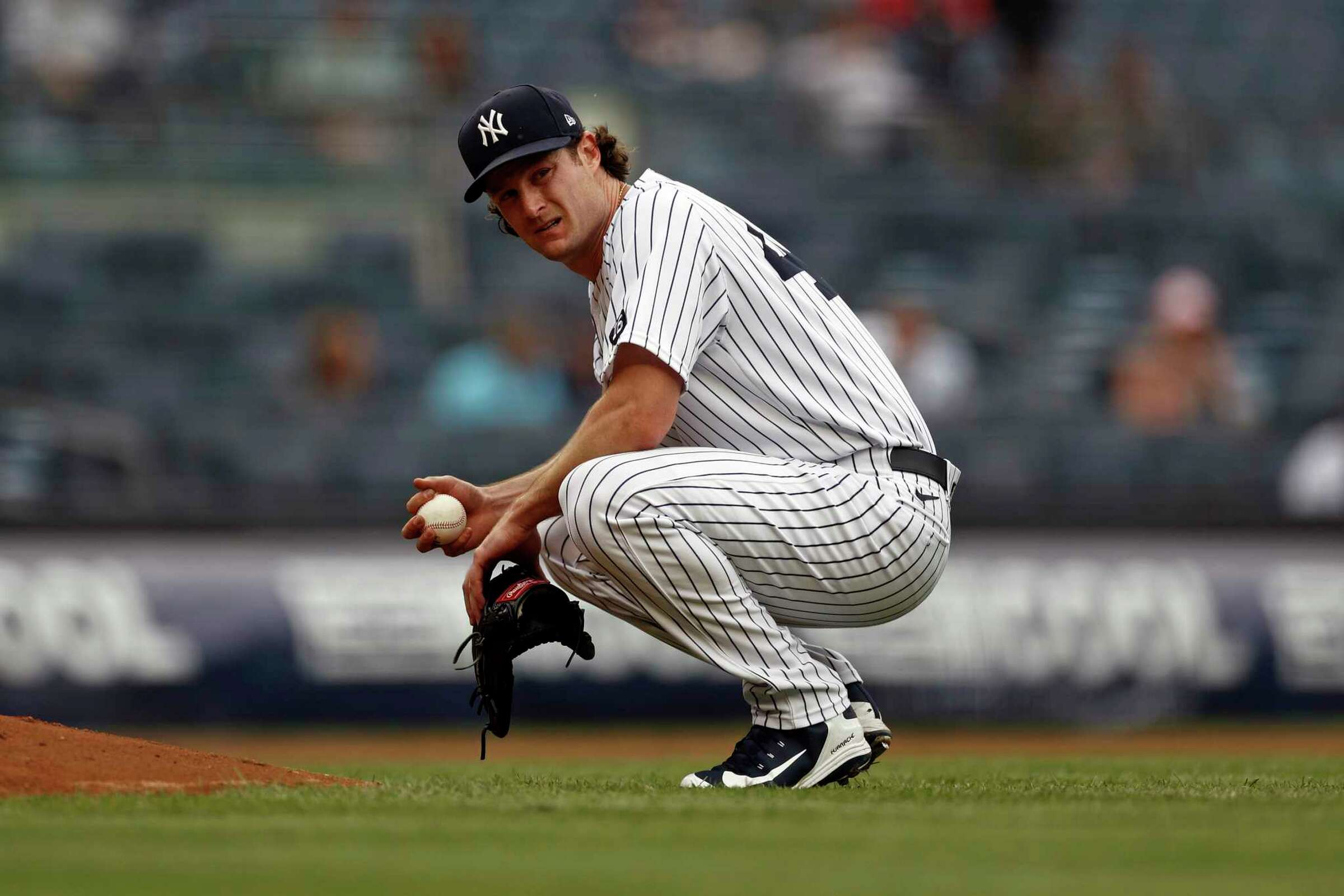 The Yankees need some form of consistency. Fans were calling for Aaron Boone's job, but it's been established that he's sticking around. Judge and Stanton need to be able to stay on the field and they need a rotation that isn't just Gerrit Cole and bandages thrown around it. They're going to be very active this offseason in order to get more everyday players. They're the big shark swimming in the shortstop market for big deals to guys like Correa or Seager, but they really need another reliable starter and to bring back Anthony Rizzo and his leadership.
The Rays and Red Sox know who they are and the baby Blue Jays are on the rise in their division. The Yankees have enough money and resources to put together an even better roster next year and establish their identity as a contender again- it's always just been a matter of everything coming together at the right time in the Bronx.
Tampa Bay Rays (100-62, Lost in ALDS to Red Sox 3-1)
The Rays managed to win 100 games. Again. And again, it was all for nothing as it eventually failed in the postseason. Now, one could argue the whole series against the Red Sox could have flipped should they have gotten a crucial call against Boston that changed the series, but ultimately, the Rays operate and do things differently than every other team when it comes to managing their pitchers and spending and we still are yet to see it lead them to glory through the postseason.
Next year, their ace Glasnow will still be out now that he had Tommy John surgery but that didn't stop them from continuing to be the best team in the AL. We could tell them they should go out and spend a ton of money on free agents to get a big bat or an ace to replace Glasnow to take the next step, but in all likelihood they're going to run it back with their prospects and make more minor trades. Their system of young studs like Wander Franco, Randy Arozarena, and Shane Baz will all be a year older and developed, and they'll likely be improved, but outside of potentially trading Kevin Kiermaier to cash in on his value, the Rays will simply hope their formula works again this year.
Chicago White Sox (93-69, Lost in ALDS to Astros 3-1)
While the White Sox were a complete team that managed to cruise through the year despite having an old school manager at odds with his own players, they weren't tested at all during the season in the weakest division in baseball, and when they finally played some competition down the stretch and got into the postseason, it showed. They beat up on the weak teams and struggled against teams that were .500 or better. That doesn't mean they didn't have a strong team, it just means they weren't mentally tested as much as other top-tier teams, and it resulted in an early exit.
So, what will they do in 2022? They'll likely play terrible competition again as long as the other AL Central teams aren't spending, and next year they'll hope to run it back with a roster that is one year older and more developed, healthy at the right time in the season, and possibly make a splash this offseason in free agency. Carlos Rodon will be a free agent and after his unexpected rise will likely get paid, but they could use him back in their rotation with Lynn and Giolito. They're all-in on spending according to rumors and could use an outfielder, and could pursue anyone from Nick Castellanos, Kris Bryant, or Chris Taylor to complete their young lineup.
They're still far and away the best in their division, but this offseason will determine whether or not they can make the leap to one of the top teams in the American League and into World Series contention.
Boston Red Sox (92-70, Lost in ALCS to Astros 4-2)
The Red Sox had one of the most magical runs in baseball this year after a disaster season in 2020, and the ship seems to finally be righted now that they have Alex Cora back as manager. The vibes were incredible, and they looked like they were a young team having fun from start to finish. Bogaerts, JD Martinez, and Devers all put up all-star seasons, their young players and free agent flyer acquisitions shined, and their pitching didn't completely meltdown like we saw in the 2020 season. They simply ran into a locked and loaded Houston team in the ALCS and the magic ran out, but what a triumph of a year in Boston.
They'll need to address their key free agents: Eduardo Rodriguez, Kyle Schwarber, and Adam Ottavino, and since the lineup is full of either players in their prime or growing, developing prospects, the pitching will be the main focus. Chris Sale came back from injury late, but they have very few reliable arms, and that doesn't bode well when they already play in a ballpark where the ball flies. They'll be back, only this time they'll be aware of the expectations they have for their club to win it all.
Houston Astros (95-67, Lost in World Series 4-2 to Braves)
The Astros fought off the year-long boos and heckles in person for the first time since the cheating scandal became unveiled, and it was as if they fed off of that energy. Correa leaned into being the villain. Their all-star lineup of hitters was as consistent as ever. They coasted through the AL West consistently as one of the most dominant teams in baseball. It just wore on them, they unfortunately got unhealthy at the wrong time, and faced a Braves team in the World Series that captured curse-breaking magic.
There's a belief that this was the last run for this particular era of the Astros- Correa will likely leave and get the money bags somewhere else. Verlander will probably never pitch for them again. Zack Greinke is probably headed elsewhere in free agency.
However, that doesn't mean they won't be right back near the top of the American League as a contender due to how consistent of an organization and how young the surrounding pieces are going into 2022. While they'll still have Altuve, Bregman, and Brantley as the veterans, the surrounding roster is still on the rise, and the focus will be on building around Yordan Alvarez, who looks like their next star even as a DH!
They could potentially go out and get another reliable veteran or prime-age starter since their rotation will be so young with Verlander and Greinke gone, but the Astros will likely build around their young bats, keep their veterans for one last ride, and continue to develop their young pitching to combat the likely loss of their superstar shortstop.