Welcome to week 15 of the 2021-2022 NFL Season. If this is the first time reading one of my articles, welcome to my weekly picks blog! Each week I will give you guys' predictions for every game in the NFL that week. I will be giving predictions in three ways: Straight up (Picking the winner of the game), ATS (Against the Spread), and Over/Under the total game. Then, I will give my three best bets every week in more in-depth, and those will only be ATS; one of them will be my Greene Guarantee of the week. So without further ado, let's get into it! (All lines presented by DraftKings)
Best Bets for Week 15
For the first time in five weeks, we didn't come out on the winning side of our best bets. I ended up 1-2, and I thought I got Vegas'd to be honest with you. The Broncos honor Demaryius Thomas the right way by blowing out the Broncos. Such a tragic loss for the NFL Community. The Cardinals lost by seven points, and in that game, Kyler threw an interception at the goal line, and Hopkins dropped a wide-open pass on 4th down at the Rams 10 (This was, of course, Hopkins's first drop of the season.) Lastly, I still haven't recovered from that Bills +3.5 loss. Not only was that clear holding on Stefon Diggs at the end of regulation, but I saw a stat that if a team is +3.5 or more and they start the OT period with the ball, the odds of them covering is at 91%. 91%!!! Yet, of course, the Bucs scored a TD, and it didn't cover. Just sometimes how the cookie crumbles, it's time to bounce back, so here are my best bets for NFL Week 15.
Best bet record this year: 24-18
1. Giants (+10.5) vs. Cowboys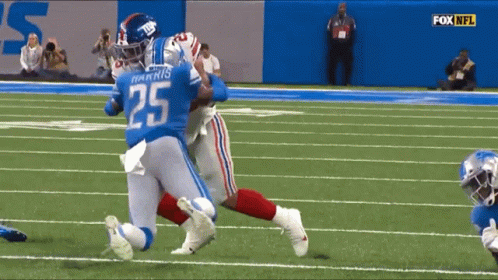 While most have given up on the Giants this season, this is usually around the times they start to play better football, and it makes you believe that it will reciprocate to next season. Not only that, but this is a classic division rivalry that is always closer than it should be. The Giants are much better in front of their homes fans than when they are away. The Giants have won their last three home games, and in those games, they are giving up an average of 8.67 points per game. The Cowboys are 5-0 ATS in their last five in December and 10-1 ATS in their last 11 versus the NFC. Dallas is 4-1 ATS in their last five versus the NFC East. Meanwhile, the Giants are 6-1 ATS in the last seven versus the NFC East and 5-2 ATS in their previous seven in Week 15. New York is 1-4 ATS versus a team with a winning record. The Cowboys are coming off a massive win vs. the Football team, and now that they believe they have the NFC East on locks, I suspect a hungry Giants team to swoop in and give them a fight in their building. Giants cover.
Cowboys 26 Giants 20
2. Browns (+1) vs. Raiders
Everyone who is reading this must think I'm crazy. The Browns just announced 17 players would miss this game due to Covid-19, and honestly, I don't know if the game will be played. But, if it does, the Browns will win this football game. The Raiders have thrown in the towel, Darren Waller has still not practiced, and the Raiders are currently on a six-game losing streak. Also, I like Case Keenum in a one-game scenario. Keenum has more than proved he can win in the NFL, and in the one game he started this season, the Browns won. The Raiders are 5-2 ATS in their last seven as a road underdog and 1-5 ATS in their last six overall. Las Vegas is 1-5 ATS in their last six versus the AFC.
Meanwhile, the Browns are 2-6 ATS in their previous eight in December and 2-7 ATS in their last nine in Week 15. Cleveland is 1-4 ATS in the last five versus the AFC. I still got Nick Chubb and Myles Garret, and honestly, I think that is all I need vs. this Raiders team. Let's also not forget this is a massive game for the Browns; they need to win this game to stay in playoff contention; I think they get the job done on Saturday.
Browns 20 Raiders 16
3. Steelers (+1.5) vs. Titans (PJ's Guarantee)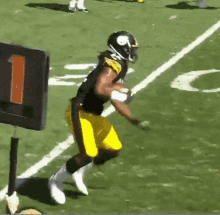 I am sensing a theme for the Steelers this season. One week they are terrible; the next, they are unstoppable. Once again, last week, they looked awful for most of the game vs. the Minnesota Vikings. Their run defense continues to be worst in the NFL, and usually, I would be concerned with that when you play the Titans. Yet, we all know Derrick Henry won't be playing, so I am not worried about the Titans rushing attack. The Steelers also play much better at home as they are 4-2-1 at home this season. The Titans are 2-5 ATS in their last seven games as a road favorite and 5-2 ATS in their last seven vs. AFC. The Steelers are 2-6 ATS in their last eight home games and 4-1 ATS in their last five vs. AFC. The over is 29-13-1 in Titans last 43 games overall. The under is 5-2 in Steelers' last seven home games. The underdog is 4-1 ATS in their last five meetings. I think this is another absolute fog fight at home, and it is going to go down to the last possession. Somehow the Steelers always come away with these games, and I think Tomlin and his crew get it done again.
Steelers 21 Titans 16