Welcome to week 16 of the 2021-2022 NFL Season. If this is the first time reading one of my articles, welcome to my weekly picks blog! Each week I will give you guys' predictions for every game in the NFL that week. I will be giving predictions in three ways: Straight up (Picking the winner of the game), ATS (Against the Spread), and Over/Under the total game. Then, I will give my three best bets every week in more in-depth, and those will only be ATS; one of them will be my Greene Guarantee of the week. So without further ado, let's get into it! (All lines presented by DraftKings)
Best Bets for Week 16
Last week was a frustrating 1-2 result for my three best bets. The Giants gave up only 24 points to the high-powered Cowboys offense, and even though they had five red-zone trips, they only came away with 6 points the entire game. The Browns games were crazy on and off the field. On the field, they played hard and had a chance to win and credit the Raiders for that clutch drive at the end. Off the field, when I made the pick, I thought Case Keenum was starting, not Nick Mullens, and the line in this game went from -6 favoring the Browns to -3 to -1 for the Raiders and ended at -3 for Raiders. While I did make money on Browns +3 for the article's sake, my record shows what I posted, and that was Browns +1 hence an L. Finally, I get back over the .500 mark for my Greene's Guarantee of the week as the Steelers came through vs. the Titans. Still have an excellent record going into the home stretch, so let's get into my week 16 best bets without further ado.
Best bet record this year: 25-20
1. Dolphins (-1) vs. Saints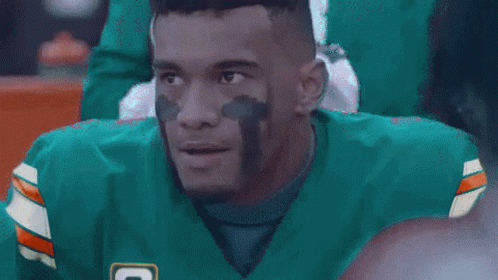 Before I get into why I like the Dolphins in this spot, let's just admire the good of a job both Sean Payton and Brian Flores have done this season, proving why they are both top 10 coaches in the NFL. However, Payton magic has to run out eventually, and I think that happens on Sunday. In addition, Taysom Hil and Trevor Siemian have just been put on the Covid-19 list, so former Notre Dame QB Ian Book will be making his first career in the NFL. If you followed my picks last year, you would know that I have been tailing this Dolphins team for a while now, and they are looking like the team from last year. The Dolphins have won six straight after a brutal 1-7 start, and Tua, although he has a ton of haters, has had an excellent season posting a top 10 QBR this year. The Dolphins are 2-8 ATS in their last 10 Monday games and 5-1-1 ATS in their previous seven games. The Saints are 1-5 ATS in their last 6 Monday games and 2-5 ATS in their previous seven games as a favorite. The under is 5-2 in Dolphin's last seven games overall. The under is 4-0 in Saints' last four games overall. This is a must-win game for each team, but even more for the Miami Dolphins; since the AFC is so crowded, I expect them to get the job done.
Dolphins 20 Saints 17
2. Raven (+3) vs. Bengals
This is such a risky game to bet on, and I admit I am banking on Lamar Jackson playing; he has not practiced once this week, but I just have a gut feeling that he will play. This isn't one of these games where I dive into stats to prove why I am on what side. Instead, when you get this deep into the NFL, you look into the soul and say between these two teams, which one you think will make the playoffs. Both are 8-6, and a win gets you atop the AFC North standings, and loss makes it very hard to get in the playoffs. Baltimore is 5-1 ATS in their last six games as a road underdog and 6-1 ATS in their last seven games following a loss, while the under is 5-1 in their last six road games. Cincinnati is 1-5 ATS in their last six home games and 2-5 ATS in their last 7 games as a home favorite, while the over is 4-0 in their last four games following a win. The Bengals are not a playoff team; I don't believe it; if Lamar is back, they win and take over the AFC North.
Ravens 23 Bengals 20
3. Cardinals(-1) vs. Colts (PJ's Guarantee)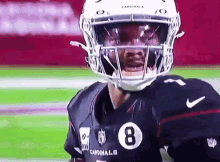 I know what you are thinking, The Cardinals have lost two straight, and the Colts might be the hottest team in the NFL right now. My answer is I don't care. If this game were played two weeks ago, the Cardinals would have been a 4-6 point favorite, but everything changes since the Colts beat the Patriots and the Cardinals lost to the Lions. One of the biggest lessons I have learned while betting on the NFL is that it is the biggest week-by-week sport. One week the Cardinals can blow a team out. The next, they get blown out by the one-win Lions. The Saints just shut out the Bucs at home last week. Indianapolis is 5-0 ATS in their last five road games and 8-3 ATS in their last 11 games overall, while the over is 10-4 in their last 14 games following a win. Arizona is 3-8 ATS in their last 11 home games and 1-4 ATS in their last five games as a favorite, while the under is 5-1 in their last six games following a loss. This is such an excellent bounce-back spot for the Cardinals, and they need it too because if they lose three straight, their hopes of winning the NFC West decrease drastically. I Believe that Kyler and that high-powered offense get back on track and come away with the victory.
Cardinals 24 Colts 20