With the Saudi investment fund buying Newcastle United during the autumn of 2021, the North English side became the richest football club in the world. With the side having struggled for much of this season and being in the relegation zone as of writing this, new additions are needed over the January transfer window. It is rumoured that the new manager Eddie Howe could use up to 200 million pounds if given permission from the board. Today we will look at some of the players that could be at the top of the transfer target list.
James Tarkowski
Photo: The Times
Tarkowski might be one of the most wanted players in the Premier League, as the Burnley centre back is out of contract next summer and could be moved during January for relatively cheap. Newcastle will be in a great position to snap him up as they could offer more money than rivals without breaking their bank for the 29-year-old Englishman. Although Burnley are at the moment in the relegation zone with Newcastle, that can't be put on Tarkowski and his centreback companion Ben Mee have Burnley as an above average defence. Tarkowski would be an improvement in the Newcastle defence, which ranks dead last in expected goals allowed.
Kieran Trippier
Photo: Chronicle live
It's been reported in the English media for some time that the Atletico right back would be the number one target of manager Eddie Howe, who is prepared to make Trippier the highest paid player in the squad. It wouldn't be the first time the two worked together, as Howe signed Trippier on loan to Burnley ten years ago, when he played every single game for the Burnley side down is the Championship. There has been rumours of Trippier having interest of coming back to England after a three year spell in Atletico Madrid, which has resulted in one La Liga title. Trippier would be a huge improvement on the current Newcastle right back Javier Manquillo.
Anthony Martial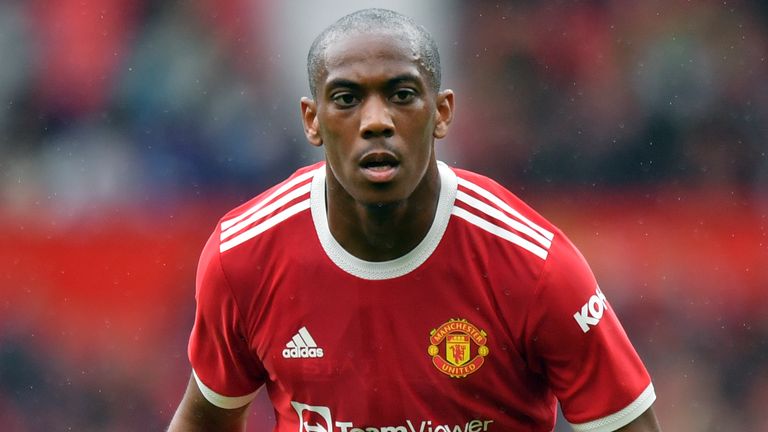 Photo: Sky Sports
There is a major logjam in the attacking positions in Manchester United, and Anthony Martial is one of the players that are suffering the most. Just a few years ago he was a leading player in the Manchester offence, but the additions of Cristiano Ronaldo and Jaden Sancho have dropped the Frenchmen onto the bench. Due to this, he wants to leave, confirmed by the new Manchester United manager Ralf Ragnick. Whilst his preferred move has been reported to be Sevilla, rumours have him going to Newcastle. The reports spoke about a 6 million pound loan move, similar to the one his teammate Jesse Lingard had to West Ham last season. With the money that Newcastle can offer to Martial, alongside great offensive duo of Allan Saint-Maximin and Joelinton, move up north could make sense for him.
All stats provided by fbref.com