When you think of Duke basketball, there are so many faces and characters that come to mind throughout their run for the last several decades. You think of Christian Laettner hitting the shot against Kentucky in the 1992 Elite Eight. You think of JJ Redick sinking threes in the face of heckling angry ACC fans on the road and playing the heel to the crowd. You think of Grayson Allen and his controversial kicks to the opposing players and being deemed one of the dirtiest players in the sport despite being a key cog in winning an NCAA Championship. These are characters that define the makeup of the team that we can attach ourselves to as fans and creates the animosity.
It feels like it's fading.
With the "one and done" rule, where college players are required to complete one year of college in order to enter their name in the NBA Draft, along with the rise of prospects playing in alternative development leagues on salary or internationally straight out of high school, college basketball is losing these characters that give us attachments to these characters. The best players in college basketball essentially are only in our lives for a few months and then are pipelined straight to the pros afterwards. The only characters that stick with us and the biggest faces of the game are the coaches. Coach K, Tom Izzo, and John Calipari are there to stay, but the characteristics of the teams that they use are vastly different year to year because the players never stay long enough for us to build up that familiarity with them.
It creates a disconnect, and it's slowing the sport from growing and attaching itself to new fans outside of the March Madness phenomenon.
In college football, you're required to spend three years in college before entering your name into the NFL draft. The transfer portal has made players leave schools left and right for other opportunities at different locations, but it's still created stars because we see them on screen. We got Alabama quarterback and Heisman-winner Bryce Young in his sophomore year in our lives, and we're guaranteed to remember his face for another season after he's already been a star. Now, casual fans will be able to remember the key player that defines that Alabama team going into next season.
In college basketball, the most highly-touted NBA prospect going into the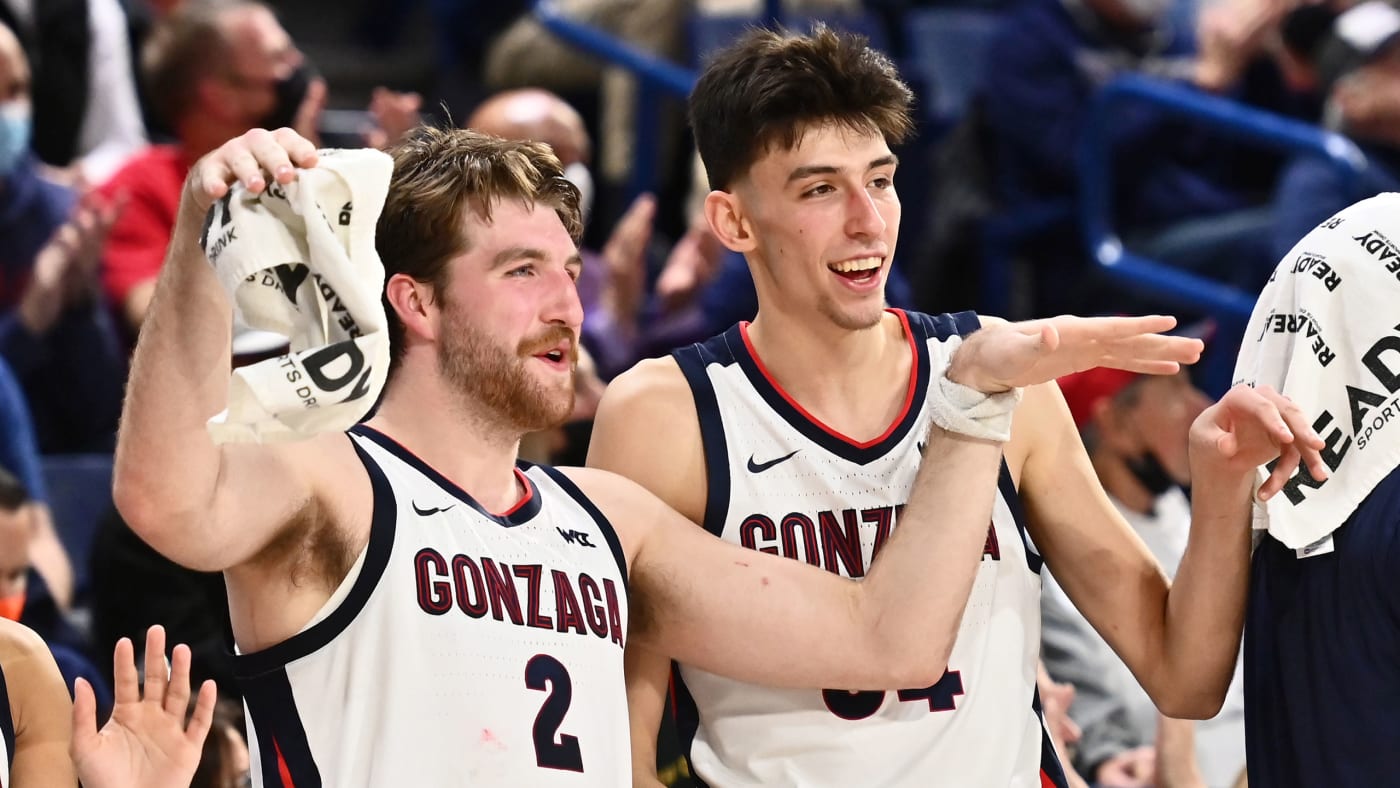 year, freshman Chet Holmgren, will appear on viewer's screens beginning in March when Gonzaga makes the March Madness tournament, he'll play several games for people to sort of figure out who he is, then he'll enter his name into the NBA draft, make millions of dollars, and we'll probably never associate him with Gonzaga again. Gonzaga will then be defined by other prospects that will replace Chet for a few months next season and give the team an entirely different identity.
And more power to Chet! We want him to go play professionally, make millions of dollars doing what he wants to do. But the idea of creating these college figures that want to be playing in the NCAA for the experience and the pride is gone. We want icons that have togetherness and chemistry that give them a team identity, like the Villanova team of the mid 2010's that won two championships in three years.
There's so much beauty in college basketball, but the faces that used to be attached to it are no longer there. Some may say that the only time the college basketball season matters is in March for the tournament due it being the most unpredictable postseason format, but the chaos that occurs throughout the year is incredible. A regular season game in the middle of January might not matter in the NBA, but a rivalry game in conference play in college can create the animosity of an underdog team to have a fire lit inside of them to pull off an upset. The pageantry is next to none, but the casual fans that have no idea who is playing in a sport that should have easily-recognizable players is unfortunate.
The world should know about Wisconsin guard Johnny Davis, or Villanova guard Collin Gillespie, or Michigan big man Hunter Dickinson, but they'll only know of them from a few highlights come March or by looking at NBA Mock Drafts.
Getting rid of the one and done rule would be better for not only the players ready to go professional straight out of high school, but it would be better for the state of college basketball. Sure, many superstars that are one-and-done's now would be gone, but you would have the college players that genuinely WANT to be there. These players would develop more chemistry amongst their teammates and coaches, improving the quality of play. The better quality of play, the staying power of more familiar faces, and the more cult icon figures at schools would attract more fans to the sport throughout the season and grow the game.
What has defined the championship success of Baylor in 2021, Virginia in 2019, Villanova in 2018 and 2016, and North Carolina in 2017? TEAM play and TEAM success stemming from continuity.
College basketball might not care about Duke's #1 prospect Paolo Banchero if he plays well throughout the year and merely gets bounced early, but an upperclassman leader who's been with the team through thick and thin attracts newcomers and creates a legacy. The sport would benefit so greatly from it.
Sure, March Madness is for everyone, but what about the beauty that lies within the January and February games too? The model needs to be fixed.