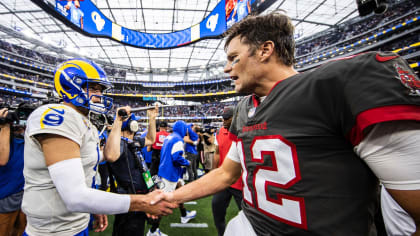 Welcome to the Divisional Round of the 2021-2022 NFL Season. If this is the first time reading one of my articles, welcome to my weekly picks blog! Each week I will give you guys' predictions for every game in the NFL that week. I will be giving predictions in three ways: Straight up (Picking the winner of the game), ATS (Against the Spread), and Over/Under the total game. Then, I will give my three best bets every week in more in-depth, and those will only be ATS; one of them will be my Greene Guarantee of the week. So without further ado, let's get into it! (All lines presented by DraftKings)
NFL Wild Card Weekend Recap
A lot has happened since my last best bets blog; I sadly couldn't get a blog up, and maybe that was good juju for my picks; Not only did I go 6-0 straight up, but I went a solid 4-2 ATS while going 2-1 on my best bets. The Bills came through for me easily as they recorded the first-ever perfect game in NFL history! The Eagles, I can admit, was a gut/homer pick. I just felt they could control the clock vs. an injury-riddled Bucs team, but the game was never close. Finally, Greene's Guarantee continues to be hot into the postseason as it has hit in four consecutive weeks, and the 49ers continued that streak. It is funny because I had been fading them the entire year, but they came through. It's time to get into my Guarantee of the week finally, yes only one best bet this week since there are only four games on the board. It is just my "Greene's Guarantee of the week," so without further ado, let's get into the pick.
Best Bet record: 32-25 (2-1 in the Postseason)
PJ'S Guarantee Record: 11-8 (1-0 in the Postseason)
Rams +3 vs. Buccaneers
Here we go, just a small-town kid from Pennsylvania betting against the GOAT. This is not my first time fading Tom Brady in the postseason; I want to say I think I am 0-5 the last five times I have faded Mr. Brady in the big moments. That ends today!! The Rams are built for the playoffs, they have an elite offensive line and defensive line, and the Tristian Wirfs and Riley Jensen are banged up for the Bucs. I know Fournette is back, but Brady only has Mike Evans to rely on in the passing game, and you know that bad man Jalen Ramsey will be shadowing him. The way you beat Brady is you have to cause him to panic in the pocket; this is the exact reason the Rams acquired Von Miller for him and Aaron Donald to dominate in the trenches. The Rams are 2-5 ATS vs. a team with a winning record and 5-2 ATS in their last seven games overall. The Buccaneers are 7-1 ATS in their last eight home games and 7-2 ATS in their last nine games. The over is 7-3-1 in Ram's last 11 road games. The under is 6-1 in Buccaneers last seven vs. NFC. The Rams are 5-0 ATS in their last five meetings in Tampa Bay and 8-1 ATS in their last nine meetings. I faded Brady in every playoff game last year; vs. the Saints, Packers, the Chiefs, and again this year vs. the Eagles. I finally get the dub with the Rams! I GUARANTEE IT!!!
Rams 24 Buccaneers 23