The annual primer to get you ready for the Super Bowl is back yet again. Whether this is the only football game you watch all year or the unfortunate swan song ending to your favorite Sunday activity, you can still count on the constants this year: the wealthy old men owners sitting in stands, the weird and macabre commercials that attempt to grab your attention, and a National Anthem that will inevitably go on too long. It's the American essence of the big game. There's pageantry in overdoing everything. This year, the end to the longest NFL season ever takes place in Los Angeles between the Cincinnati Bengals and the Los Angeles Rams at 5:30 PM CST on NBC. Here's what you need to know about each team to not feel like the lost, unaware fish-out-of-water at whatever party you attend.
Cincinnati Bengals
Their story is playing out like a Greek Mythological hero's journey tale.
Before this year, the Cincinnati Bengals had not won a playoff game since text messaging had been invented. While there are high schools that have million dollar facilities, they notoriously have a stingy owner that hasn't even invested
enough to give them an indoor practice facility. While achieving minor success with Carson Palmer and Andy Dalton, they were imprisoned in mediocrity for the last two decades. As those eras ended, they had won a total of 6 games over the last two years going into this season.
It's a new era now: the era of Joe Burrow.
The Bengals drafted Joe Burrow #1 overall two years ago, and he's pretty much single-handedly taken one of the most frustrating franchises to the Super Bowl in a matter of 26 games ever played. He looked like the man from his first game last season, absorbing hits behind a weak offensive line as he scrambled for his life, only to brutally break his leg and undergo major surgery in week 10. Coming back from surgery, rather than use their draft pick on a lineman to protect their franchise quarterback, he instead pounded his fist on the table for the front office to take his best friend and college teammate at LSU, receiver Ja'Marr Chase. While worried about his leg, they trusted Burrow, got him his weapon, and their connection has been the most dynamic in football this year.
The Bengals kept winning at not only such an inexperienced young age (their superstar players, Joe Burrow, Ja'Marr Chase, Tee Higgins, and Joe Mixon are all age 25 and under) but also after having such little success that everyone kept wondering when their luck would run out. Then they won a playoff game. Then they won at the #1 seed on the road. Then they came back from down 21-3 to slay the "unbeatable" Kansas City Chiefs in overtime in miraculous fashion. It's an incredible underdog story, but they don't perceive themselves as underdogs at all. Burrow shows up saying the most confident phrases ever in press conferences all while wearing fur coats, gold chains, sunglasses inside, and smoking victory cigars. "Joe Cool" is completely unphased by any pressure he gets, and he shows his competitiveness on the sidelines not in a "Michael Jordan scream at my teammate" manner, but with a Joe Montana "calmly dap up and encourage my brother" kind of confidence. Rather than cockiness, it's endearing confidence. Even their rookie KICKER Evan McPherson has so much swagger, calling his shots before nailing game-winners. They're a Cinderella story, but don't tell them that.
Classmate Comparison: When the "nerdy girl" removes her glasses and is actually the prettiest girl in school
Celebrity Fans: George Clooney, Woody Harrelson, Carmen Electra, Jerry Springer, Bootsy Collins, Josh Hutcherson
Culture: You eat Skyline Chili for breakfast, lunch, and dinner, every day is a day of mourning for Harambe the gorilla, you've endured so much disappointment that you'll be happy with any form of success at this point
Pop Culture Comparison: Elle Woods from Legally Blonde, Red finally encountering Andy in The Shawshank Redemption, Ted Lasso from Ted Lasso
Level of Flash: Your first day of school outfit, ready to flex on everyone to let them know you've arrived
Song to Describe Team: "Don't Stop Me Now" by Queen
Football Nugget You Can Say at a Party to Sound Smart: "Actually, the real reason that the Bengals are here in the first place is because their defense has stepped up. The defensive line with Trey Hendrickson and Sam Hubbard providing pressure has made all the difference."
Los Angeles Rams
It was 2019 when the plucky, up-and-coming LA Rams made the Super Bowl with the hot-shot 33 year-old coaching wonderkid, Sean McVay, at the forefront of turning the franchise around. A lot has changed since then, because the organization believes in McVay, so they've gone all-in by making as many moves that will cost them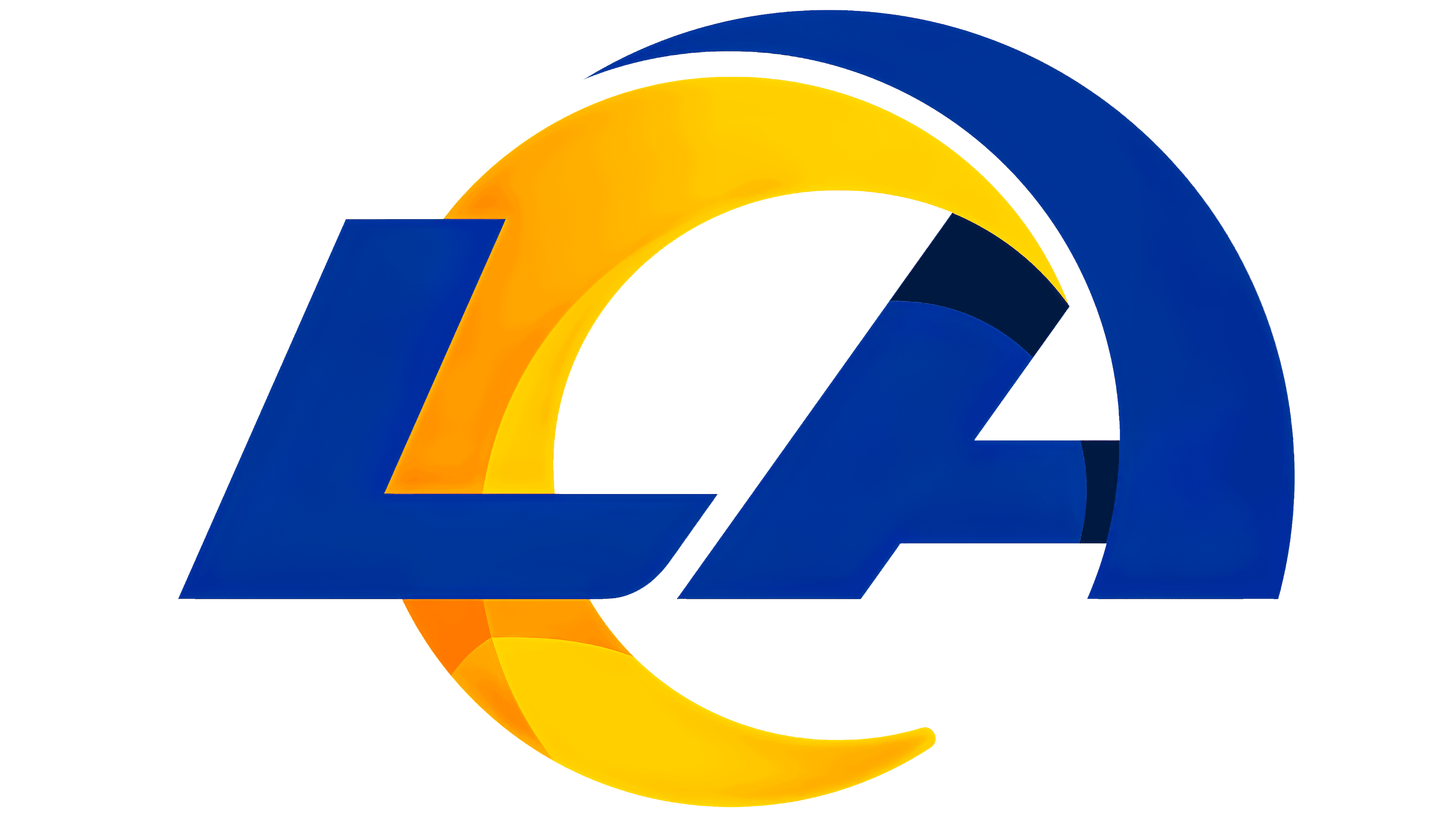 their future to add as many superstars as they can to cash in on this window. They've pretty much got no future draft picks because they're assembling a superteam, like when all the Power Rangers combine all their giant robotic dinosaurs together to build one giant robot dinosaur. They already had arguably the best player in football on their defensive line, Aaron Donald, the human wrecking ball, then they traded for all-pro cornerback and trash-talker Jalen Ramsey, rescued quarterback Matthew Stafford from the dumpster fire known as the Detroit Lions, traded for Super Bowl MVP Von Miller, and signed wide receiver Odell Beckham Jr., the "one-handed catch guy" who just begged his way out of Cleveland. Trading for Matthew Stafford was the move where we collectively thought that this team was Super Bowl or bust- the quarterback was seen as their only weak link, so Stafford was thought to be the missing piece as a proven veteran that was just on a bad team. He's been… good enough this year. While he led the league in interceptions, he gave Cooper Kupp the best receiving performance in football, and many credit it to them having chemistry from their breakfast together every morning. It's the most important meal of the day, folks.
With so many big names, the glitz and glamor of Hollywood, and no resources going forward in the long-term, there's A LOT of pressure to win. They're seen as having an embarrassment of riches by operating the way they do. They've got the new $6 billion stadium that they're playing in, and the NFL REALLY wants them to do well to make some money off of a successful LA market (which, is, kind of smug, and potentially rigged, but what do I know?). Either way, the Rams are as high-profile as any other Hollywood superstar we've ever seen and live up entirely to their west coast stereotype.
Classmate Comparison: The rich kid whose parents have bought him everything he wants and rides one of those hoverboards everywhere for some reason
Celebrity Fans: Leonardo Dicaprio, Terry Crews, Ty Burrell, Red Hot Chili Peppers, Danny Trejo, Any Los Angeles-based celebrity that didn't have a team before they were booted from St. Louis and decided to buy a hat upon their arrival (looking at you, Rob Lowe)
Culture: Everything you eat is blended in a juicer, plant-based, over-priced, and eco-friendly, you spend ⅔ of your life stuck in traffic or complaining about traffic, sports losses mean nothing because you have the Lakers and Dodgers and it's sunny and mild every day
Pop Culture Comparison: Tony Stark if he never had the accident to become Iron Man, Matt Damon's Crypto currency commercials, Cher Horowitz from Clueless
Level of Flash: Driving your Tesla to your business meeting in Armani business casual and Gucci flip-flops as you tip the valet driver in Bitcoin
Song to Describe Team: "Who Gon Stop Me" by Kanye West and Jay-Z
Football Nugget You Can Say at a Party to Sound Smart: "Aaron Donald is the best player in the league, and the pressure that he creates coming from the inside is unquantifiable. There's no stats for his disruption and how difficult it is to try to stop him."