The entire season of NFL Football has been leading up to this. All speculation, analysis, and week-to-week overreactions comes down to Super Bowl Sunday, the most extravagant sporting spectacle of them all. It's the final opportunity to make some picks and prove others that we're smarter than them, be it at a Super Bowl party or just for personal pride. So, without further ado, here are some football and non-football related predictions ahead of the big game to cap off football in the 2021-22 season.
Over/Under 95 Seconds During the National Anthem: OVER
Country singer Mickey Guyton will sing the National Anthem ahead of this year's Super Bowl. While country artists don't typically hold out notes as long as other respective genres do, it's absolutely un-American to bet the under on the length of the National Anthem. Hold out those notes and show us your stuff, Mickey.
First Celebrity in a Commercial: Eli Manning
Eli Manning and Peyton Manning have been all over our screens now that they're both retired, be it the Monday Night Football Manningcast, SNL appearances, or other commercials during football games. You're safe betting that a football guy that everyone knows that isn't afraid to collect a big big to promote something will get some love during the most-watched event of the year.
Over/Under 6.5 Total Animals Featured in Commercials: OVER
Of course, you'll get the iconic Clydesdale horses in the Budweiser commercial, potentially a polar bear sipping some Coca-Cola, potentially the Geico Gecko, maybe the Liberty Mutual Emu, and someone will definitely try to make us cry or laugh with a dog. Throw in another potential cat meme and you've got the over. Animals always play.
Heads/Tails: Tails
You're going to feel like an idiot if you bet heads and the guy next to you gets to say "Tails never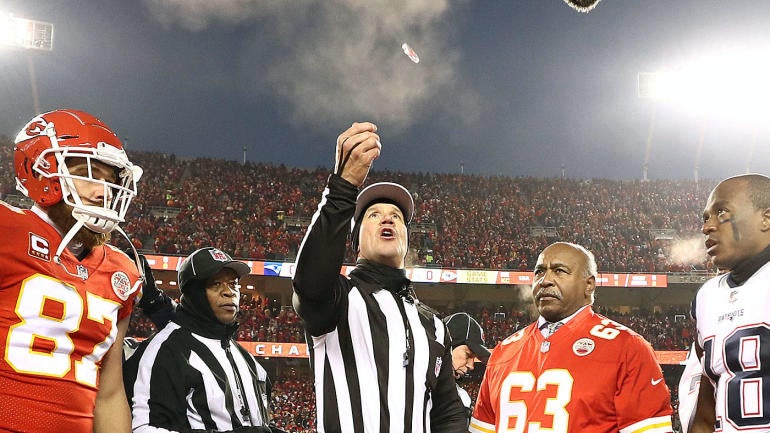 fails, bro, don't you know that??" Avoid this scenario. Play it safe.
Over/Under 5.5 Seconds Bleeped Out For Eminem During Halftime Show: OVER
This is one of the first times that hip-hop will be the main focus of the Super Bowl Halftime experience, and you can fully expect Eminem to let it fly with loose lips. He's never been one for censorship, but then you also factor in that he's a Detroit Lions fan and Matthew Stafford, his franchise quarterback for the last decade, left the team and is playing for a Super Bowl just the very next year. I'm sure Slim Shady will be pretty disgruntled as a Detroit sports fan in a dark place.
Over/Under 48.5 Points Scored: UNDER
This can be summed up quite simply by looking at the defenses. While each team has had high-flying offenses all year, there are going to be jitters- that might mean a Stafford interception that prevents them from throwing the ball downfield as much as they'd like if he gets rattled by the Cincinnati pass rush. On the other side, Joe Burrow will be facing a defensive line with Aaron Donald and Leonard Floyd with an offensive line made of paper mache that allowed him to get sacked 9 times against Tennessee. It'll be a game won by whoever gets across midfield and into field goal range the MOST.
Score: Rams 27 Bengals 19
The Bengals are a Cinderella story that the greater part of America is rooting for, but the Rams have had the New York Yankees superstar purchased team energy surrounding them that they've gone in too deep to lose at this point. Sean McVay, having lost a Super Bowl already only scoring 3 total points, is going to run some creative plays in order to get guys open in miraculous fashion, and then play conservatively enough to do what it takes to win the rest of the way carried by that strong defense.
MVP: Aaron Donald
It's destiny for Aaron Donald to win it as the best player in football and one of the best interior defensive players of all-time. He's going to create so much havoc that while the quarterback is going to be the favored position to win it with the ball being in their hand every play, if a defensive stand is made by Los Angeles, it'll be a legacy award given since he does so much that statistics can't account for.
Gatorade Color: CLEAR
It's the safe bet for the celebration here because you also potentially get water if that is dumped instead. Something tells me that Sean McVay is such a young health nut guru that there's no way that he has his guys drinking something sugared-down on the sidelines and it could easily be water instead. It's a two-for-one.