I know what you are thinking, The Super Bowl was five days ago, and you are already looking at the lines for next season? Is the sky blue? Of course, I am. First and foremost, congrats to the Los Angeles Rams for winning Super Bowl LVI, and I generally feel good for Matt Stafford and Sean McVay. I hate that nobody in Los Angeles cares about football and is wasting quality franchises, but that is a discussion for a different day. So far, here are the odds to win Super Bowl LVII:
Buffalo Bills +700

Kansas City Chiefs +700

Los Angeles Rams +900

Cincinnati Bengals +1000

San Francisco 49ers +1400

Green Bay Packers +1500

Dallas Cowboys +1600

Denver Broncos +1800

Baltimore Ravens +2000

Tampa Bay Buccaneers +2200

Tennessee Titans +2200

Arizona Cardinals +2500

Indianapolis Colts +2500

Los Angeles Chargers +2500

New England Patriots +2500

New Orleans Saints +3000

Cleveland Browns +3500

Seattle Seahawks +3500

Minnesota Vikings +3500

Miami Dolphins +4000

Philadelphia Eagles +4000

Pittsburgh Steelers +4000

Atlanta Falcons +5000

Las Vegas Raiders +5000

Washington Commanders +5000

Carolina Panthers +5000

Chicago Bears +6500

New York Giants +6500

Jacksonville Jaguars +8000

Detroit Lions +15000

Houston Texans +15000

New York Jets +15000
As you can see, the Cheifs and the Bills are tied with the best odds at +700 while the defending champ Rams are +900, and the Bengals have the 4th best odds at +1000. Here are three other teams with odds that I see a lot of value in.
Minnesota Vikings +3500
This is an interesting year for the Vikings. They are entering year 5 of the Kirk Cousins era, which has resulted in one playoff win/appearance. They took a good step in getting rod of Mike Zimmer and replacing him with Kevin O'Connell. I like the value here for two reasons. First, a new offensive mind should get the most out of this talented offense. Not many teams have two top twenty receivers and a full ten running back. Plus, the Vikings were top 10 last year in turnover margin, sacks, and sacks allowed. The pieces are their they coaching was not. Plus, if Rodgers leaves the Packers, the division is there for the taking. The Lions and Bears are not ready to compete; in my opinion, the Jordan Love era begins in Green Bay; they will have the best offense and QB in the division, giving them a decent shot at getting close to the Super Bowl.
Pittsburgh Steelers +4000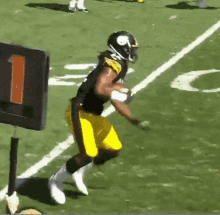 I like the Steelers not because of their division but their culture. Mike Tomlin, in his tenure, has never had a losing season in the NFL. It doesn't matter who the QB is for him. Trust me, there have been years that Big Ben has been a detriment to the team, and they still made the playoffs (Like this season!!!). They still will have one of the best defenses in the NFL, and if they go out and get a quality QB in the market, I love their chances to make a run.
Carolina Panthers +5000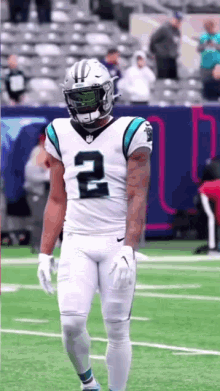 People forget that the Panthers were five teams to start 3-0 last season. Then, star rookie, CB Jaycee Horn got hurt, and Sam Darnold and Cam Newton forgot to play QB. This is a legit QB team away from being a title contender. If Deshaun Watson's name is clear, there should be no reason why he isn't a Carolina Panther. They will also have to resign Stephon Gilmore to keep the secondary elite, but once again, this team has so much talent on offense. CMC, DJ Moore, and Robby Anderson are all elite playmakers. Then we look forward to the NFC South where Tom Brady just retired, Sean Payton just retired, and then there's the Atlanta Falcons. Listen, the Panthers are long odds for a reason but betting on them now is banking they get an elite QB and watch them potentially shock the NFL world next season.