This is March. It's getting close to bracket season. Those who are casual college basketball fans are probably just tuning in for the first time all year now that football is over, but so much has happened during the regular season that it might be difficult to study up on everything by the time it comes to fill out your bracket. So, here is a primer to dumb the narratives and contending teams and players down for those just tuning in using one of the most divisive, contentious, competitive formats that everyone seems to understand: the classic game of Mario Kart.
THE MARIO GROUP: Baylor, Villanova, Duke, Auburn, Kentucky
Mario is the all-around, easy to control and maneuver, timeless face of the franchise. It's only appropriate that he be associated with some of the premier teams in the tournament who, even when something is going wrong, is going to be hard to knock down due to how well-rounded they are.
Baylor, the reigning National Champion, has the most Quad 1 wins, proving they can beat anyone in the country, and have the formula down: veteran elite distributing guard play headlined by James Akinjo and shooting. This year's Villanova team also has that formula with senior point guard Collin Gillespie balancing out the offense as a game manager.
Duke is well-rounded because in Coach K's final dance before retirement, they still have all of the top recruits that give them the highest-ceiling based upon what they were projected out of high school. Both AJ Griffin and Paolo Banchero are projected lottery picks for the NBA Draft next season, with Mark Williams and Wendell Moore also projected to go within the top 30 picks. The same can be said about Auburn, led by Jabari Smith who is basically baby Kevin Durant with his length and shooting capability, and Kentucky, who have possibly the best point guard backcourt in the nation and the possible National Player of the Year, Oscar Tshiebwe, the grizzly bear rebounding machine that transferred from West Virginia.
THE LUIGI GROUP: Providence, Houston, Tennessee
Let's face it: Luigi is the off-brand Mario. If you select Luigi, I'm assuming you also enjoy Cheese Bits as opposed to Cheez-its and ask for Mr. Pibb at restaurants. Luigi is just who people pick when Mario is already taken; he's fake and a protender that's just happy to be there.
These teams are the pretenders. Sure, Providence was the regular season Big East champion for the first time ever, but essentially every win they had was either in overtime or by the skin of their teeth- they're statistically the luckiest team in the nation. That luck may be divine intervention since they're the Friars, but if not, luck tends to run out. Houston, while they did make the Final Four last year, has had crippling injuries to Marcus Sasser and Tramon Mark, who have "0 percent chance" of returning this year, but haven't been exposed for being an incomplete team playing in a weak conference. Tennessee hasn't been exposed yet because Rick Barnes hasn't gotten the opportunity to inevitably let you down in March like he has every single season.
THE PRINCESS PEACH GROUP: Kansas, UCLA, Purdue
Peach's looks are deceiving. She gets off to a hot start, but is flawed in some way, ditzy and prone to stupid mistakes if something goes off the rails. You respect her intimidating confidence out of the gates though when things are clicking right, and that can be applied to all three of these programs here. Kansas has run the Big 12 for decades until Baylor recently punched them in the mouth; they have their normal formula of their historic blue blood program, a star in Ochai Agbaji, the 6'5 forward, and a top 5 offense, but they have no strength in their guard play and have had dumb losses to TCU, Dayton, and was mauled by Kentucky at home. UCLA went on a run and made the Final Four miraculously last year, but they're entirely reliant upon Johnny Juzang and Tiger Campbell (great "name team") in order to get any offense clicking at all, and have two bad losses to Oregon. Purdue is just an elite offense that has never played any defense at all in their entire existence despite having an elite 7 '4 center in Zach Edey. It's going to come back to bite them.
THE YOSHI GROUP: Wisconsin, Ohio State, Arkansas
Yoshi is the character that can reach the highest speeds, being an unlikely, wide-eyed, lovable fan favorite dinosaur thing that has the capability of winning every race by a landslide. He can single-handedly win a race at any given moment at the highest ceiling.
Think back to the 2011 UConn Huskies March Madness run, the greatest tournament run in March ever. The Huskies were 9-9 in conference play, then Kemba Walker put them on his back, hit a game-winning stepback jumper in the Big East tournament, and took the middling team all the way to a championship victory, averaging 23.5 points per game in the process.
These three teams all have Kemba candidates to take them to the top. Ohio State's EJ Lidell is a top 5 player in the country, averaging almost 20 points per game and defending any guard in the nation. Johnny Davis is Wisconsin's explosive guard who makes difficult shots and has that leadership to grit them through tough games. Don't count out Arkansas and the Muss Bus behind the dog mentality of JD Notae- though not that great a shooter, the fifth year senior is an efficient ball handler, can get to the rim, and distribute all over the floor to his teammates.
THE BOWSER GROUP: Gonzaga, Illinois, Arizona, Texas Tech
Bowser is the angry, bullying, lumbering big boy. When you select Bowser, it isn't for his nimble, flashy speed, it's to knock your friends off the Rainbow Road into infinite space off the track. He plays with the fire and hatred of a thousand suns.
These are the teams fueled by that anger and spite heading into the tournament; they all have that exterior motivation that could spark a run. The Gonzaga Bulldogs are, by consensus, considered the best team in the nation. They were the team to beat last year, losing in the championship game, they got the #1 recruit in the nation in Chet Holmgren, and have the most balanced and versatile attack in basketball with veterans like Drew Timme coming back. But Gonzaga is viewed as a cursed team now. A small school turned into a basketball powerhouse, they've never gotten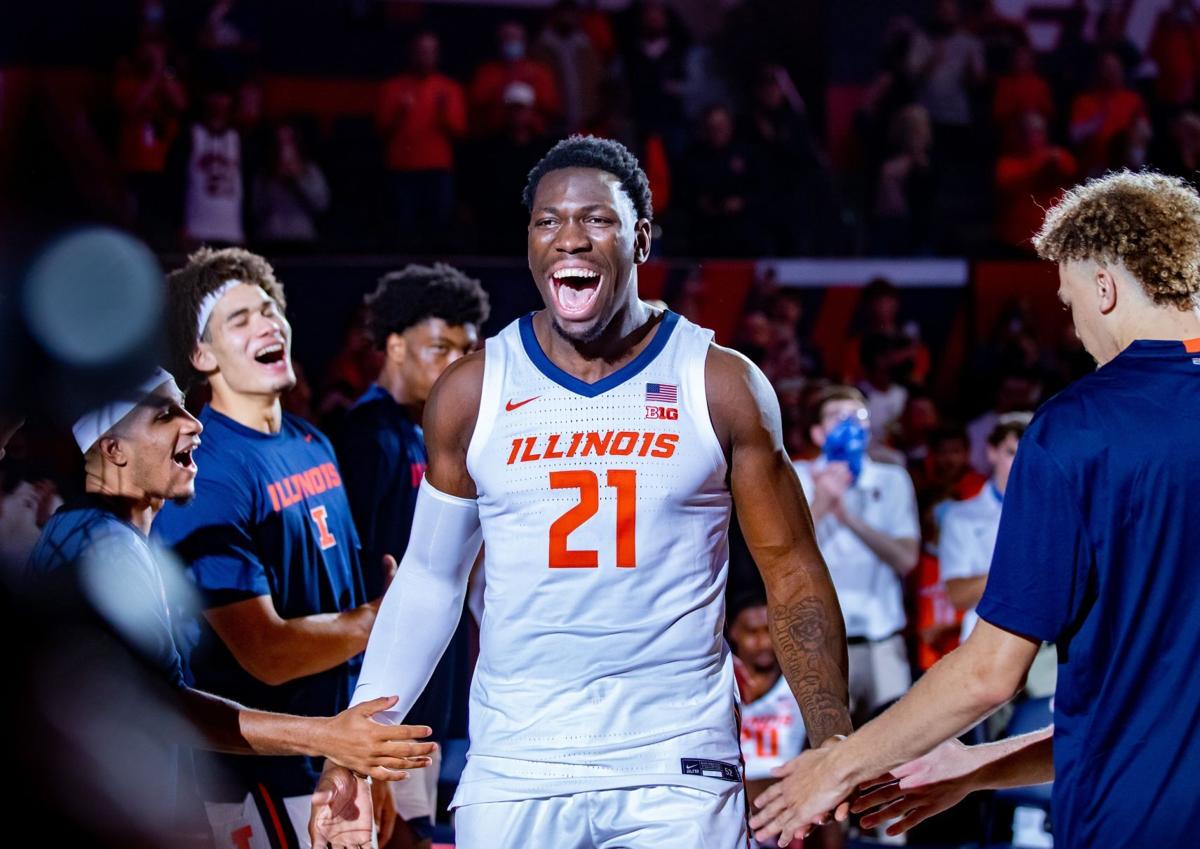 over the hump to win the title; playing in the small conference, no one ever believes they're a real team who faces stout competition, so any time they lose in the tournament, it's a fraud getting exposed. They've lost two title games, two elite eights, and two sweet sixteens since 2014. They hear the doubters and know that they won't ever be able to be considered dominant until they finally cut down the nets.
The Illinois Fighting Illini were seen as a 1 seed that could go toe-to-toe with Gonzaga last year, with Kofi Cockburn as a superstar center, only for them to be the first 1-seed eliminated right out of the gates. Cockburn is back, and though they might not be as complete a roster, revenge is on the mind.
Arizona could have the highest-ceiling when it comes to scoring with their electric offense, averaging 84.5 points per game. They have a miniature Gonzaga curse on them throughout their success this era, but haven't reached a Final Four since 2001. They were the butt of a lot of jokes due to fired Head Coach Sean Miller facing NCAA allegations for paying hundreds of thousands of dollars for recruits only to blow it every year in the tournament, but new head coach Tommy Lloyd has the program back where it needs to be. The Wildcats and the fans are ready to shake the embarrassment of the Miller Era.
Meanwhile in Lubbock, former coach Chris Beard egregiously dipped the program and left to take the Texas job after taking them to the title game in 2019. Texas is considered Tech's biggest rival, the spoiled older brother, but he didn't just leave for their rival- he did so in the middle of the night with shady backdoor meetings, waited until a deadline to save a $1 million buyout, and gutted the Tech program. Tech has been playing on the Chris Beard revenge tour against him all season long, and they have a legitimate team that plays elite defense even WITHOUT Beard. Tech swept the Longhorns on the season with Beard getting booed at both locations. If they only make it to the second round of the tournament but Texas gets knocked out in the first, it'll be seen as a victorious season for the Red Raiders.
THE TOAD GROUP: Murray State, St. Mary's, Colorado State
Toad is the little guy. In no world would you expect such a small mushroom thing to create so much havoc with nothing to lose, but he is an agent of chaos.
These are the mid major, "little guy" programs that could create a ruckus in March. Murray State, who produced now NBA superstar Ja Morant, has a perfect conference record, ranked #22 in the country, and have balance and veteran presence on both sides of the ball. St. Mary's DISMANTLED Gonzaga from beginning to end, playing lockdown defense, and looked like the better team in doing so- they could beat anyone on any given night. Colorado State is one of the best three point shooting teams and foul shooting teams in the country and is hungry to prove themselves against elite-level talent in March.
These are your Cinderella-run candidates.