The 2022 NFL season starts in one week when the defending Super Bowl champions, the Los Angeles Rams, host the Buffalo Bills. Before the regular season starts, there is the game within the game, which is the future market. Last year I gave five future win totals, going 3-2, but I did not hit my guarantee of the year with the New York Giants over seven wins. If you were curious about my other predictions, you could check out the rest of the article here. Remember, in this NFL season, there are 17 regular season games compared to 16. So, without further ado, here are my favorite NFL Win Total Bets for the 2021 Season
1. Baltimore Ravens Over 9.5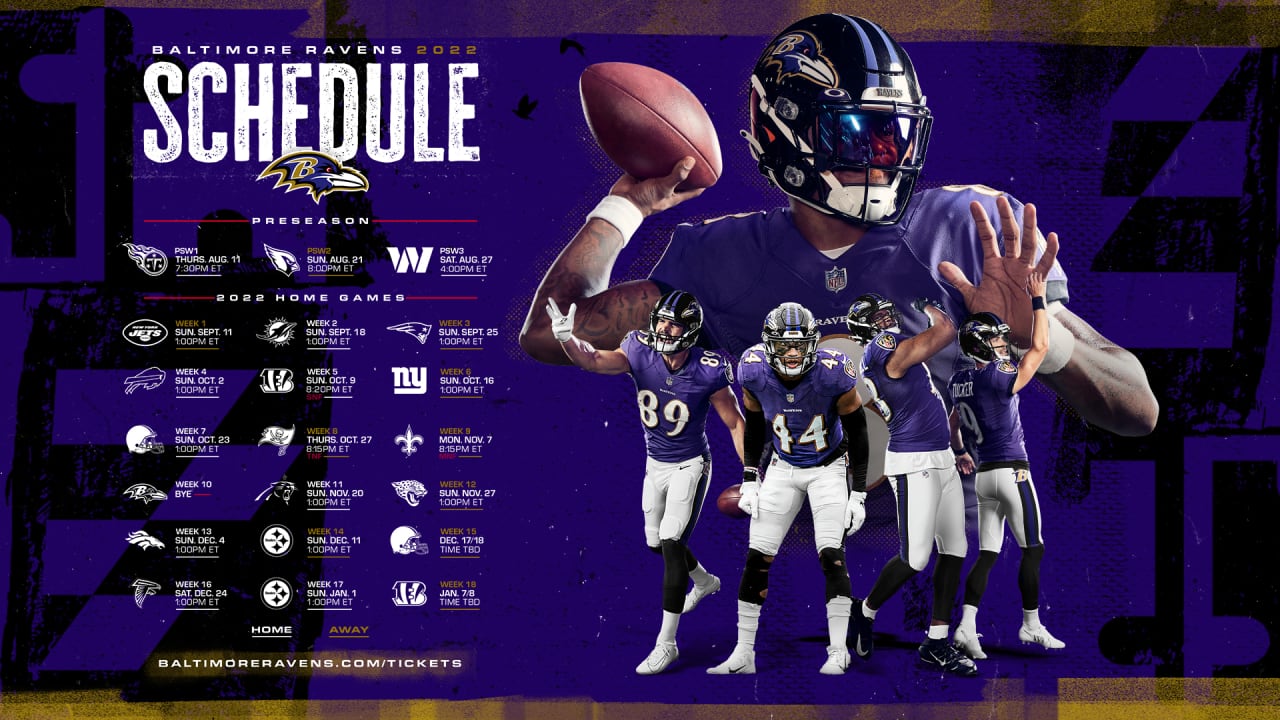 The Ravens failed to make the playoffs for the first time in the Lamar Jackson era; that won't happen again. This team is stacked on both sides of the ball. They fixed their secondary issues by adding Marcus Williams, Kyle Hamilton, and Kyle Fuller. Last season they had their 4th-string RB as their number one back, J.K Dobbins returns from injury, and they also added Mike Davis and now Kenyan Drake. The only question mark on their roster is the wide receiver spot, and Lamar has proved that not having an elite number 1 outside threat hasn't hurt their ability to win football games in the regular season. In the three previous years, the Ravens won 11, 14, and 10 games; I believe last year was due to the injury gods and then combined that with a much weaker AFC North. The Browns won't have Deshaun Watson for 11 games, the Steelers are in the in-between Ben Rothlisberger era, and I believe the Bengals are due for a regression (hint on another pick). The Ravens get back on track, and Lamar puts his name back in the MVP discussion.
2. Chicago Bears Under 6.5 Wins
The Bears have the worse roster in football, especially on the offensive side of the ball. They have one average offensive weapon in Darnell Mooney; other than that, I am not sure who can win a one vs. one battle in that receiving core. Also, I have not seen this Bears offensive line protect Justin Fields throughout the preseason. They are also dealing with some off-the-field issues with Roquan Smith's holdout, and rookie Jaquan Brisker has already come down with an injury. I do not believe Fields will be able to last the entire year with this o-line and combine that with a new offensive coordinator and head coach in Matt Eberflus. It doesn't help that all of their easier games on the schedule are on the road (@Giants. @Jets, and @Falcons). Looking at their schedule, I see maybe 2-3 games will be favored. It seems like it will be another rough season in the windy city.
3. Cincinnati Bengals Under 10 Wins
Maybe I am still sick that I had the Bengals under 6.5 wins in last year's blog, and they proved me wrong as they went to the Superbowl, but I am going to double down and stick with my gut; last year was an anomaly. While their roster hasn't changed much, instead of some offensive line acquisitions, I still believe this team will miss the playoffs. Their schedule is vicious; road games at Dallas, New Orleans, Tennesse, Tampa Bay, and New England. Plus, they have to face Kansas City and Buffalo at home. That is a brutal seven games they are going to have to face. People forget even though they made the Super Bowl, the Bengals only went 10-7. With a much more demanding schedule and natural regression incoming, I am very comfortable the Bengals will end up in the 8-9 win range.
4. Philadelphia Eagles Over 9.5 Wins

It seems like I am late to the party. The Philadelphia Eagles are going to not only win more than nine games; they are going to win the NFC East. The Eagles acquired AJ Brown, James Bradberry, Jordan Davis, Nakobe Dean, and now CJ Gardner-Johnson. They have an elite offensive line and defensive line, plus it looks like they have fixed their biggest weakness at wide receiver. The biggest reason I am such a fan of this team is their schedule. Maybe I am a tad biased as a lifelong fan, but through the first ten games, I think they should win eight of them at least. Their most challenging game in that span is @Arizona, and that will be without D-Hop. The Eagles were one of if not the most improved teams in the offseason, and that was coming off a 9-8 season. Adding this much talent and somehow getting fewer wins just doesn't add up. Jalen Hurts takes the next step, and the Eagles flirt with the best record in the NFC.
5. Carolina Panthers Over 6.5 wins (Greenes Guarantee)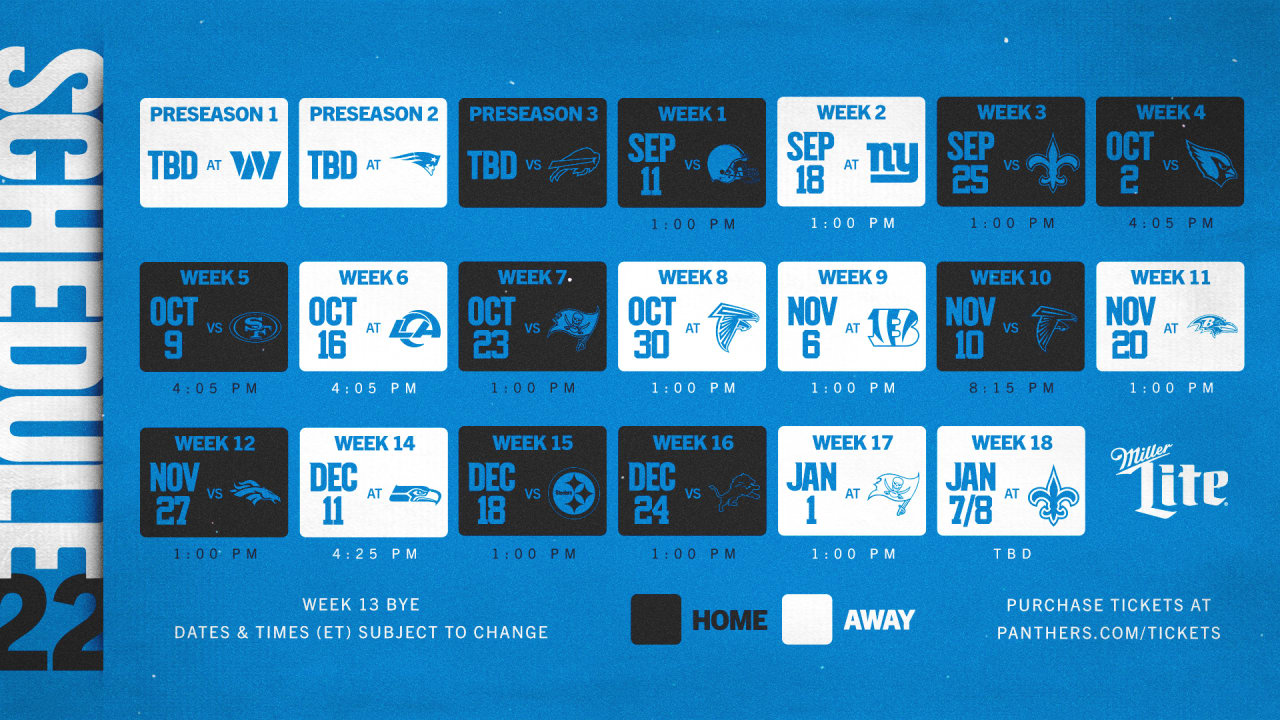 Revenge season is coming for Baker Mayfield and the Carolina Panthers. Not only did they make a significant upgrade at QB by acquiring Mayfield, but it seems like Christian Mccaffrey is healthy for the first time in a long time. People forget that this team last year started 3-0 and was the top defensive unit in the NFL before injuries got the best of them. They lost their star corner in Jaycee Horn, and CMC again went down with an injury. So why is this year going to be different? Besides the significant QB upgrade, the NFC South seems to take a major hit in terms of talent. The Bucs have already lost Ryan Jensen for the year, and Tom Brady seems to be not 100% focused on football; the Saints have started life without Sean Payton, and the last time that was the case, they didn't make the playoffs. Finally, there is the Falcons, who have a bottom three roster in the NFL. The whole NFL has already written off Baker, CMC, and Head Coach Matt Rhule, and that is why I expect them to shock the world and compete for a playoff spot. All we need is seven wins, and I think that is a guarantee.