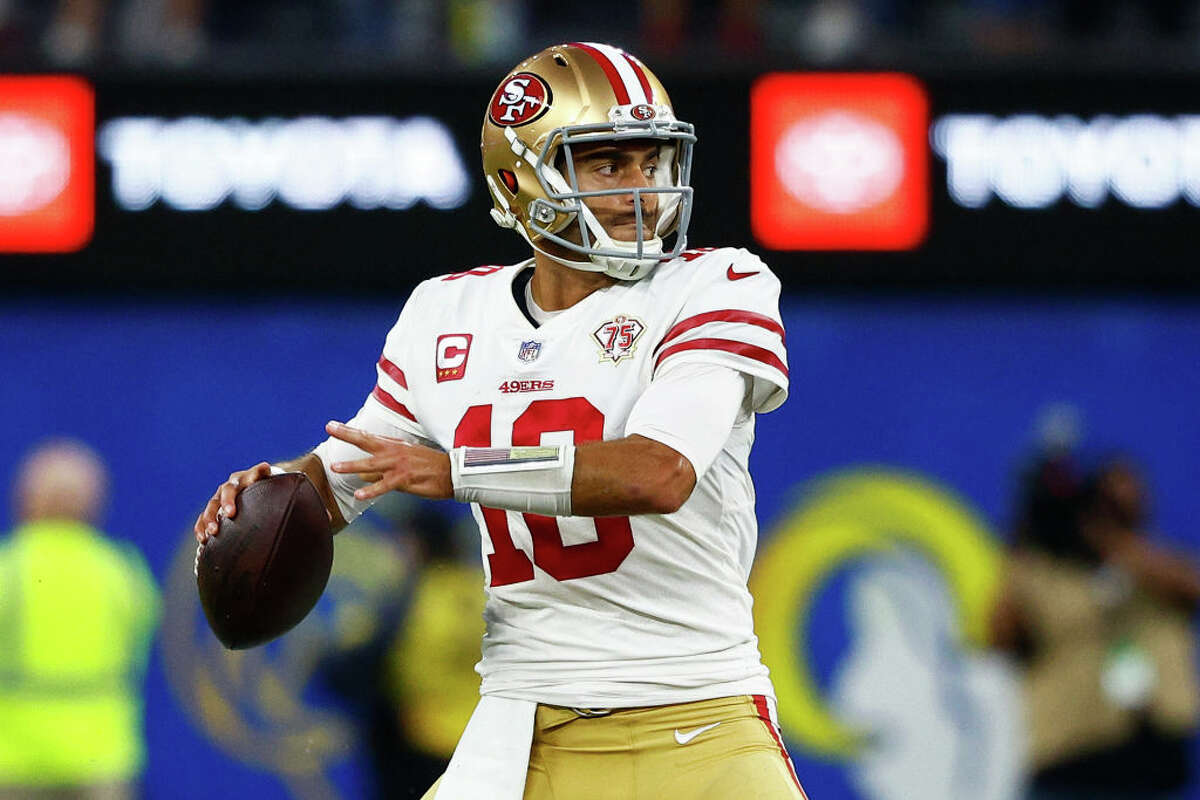 Welcome to the week 4 of the 2022-2023 NFL Season. If this is the first time reading one of my articles, welcome to my weekly picks blog! I will give you guys' predictions for every game in the NFL each week. First, First, First, I will provide predictions in three ways: Straight up (Picking the game's winner), ATS (Against the Spread), and Over/Under of the total. Then, I will give my three best bets every week in more in-depth, and those will only be ATS; one of them will be my Greene Guarantee of the week. Last year I had a pretty successful season, so without further ado, let's get into it!
Best Bets for Week 4
The best bet record this year was 5-4
It's about damn time I had a good week with my best bets. We get our first sweep of the NFL season, going 3-0! The Bengals effortlessly took care of business vs. a horrific Jets team like they were supposed to do. The Titans almost blew it vs. the Raiders but held on, getting their first win of the season. Then we go over to my Greene's Guarantee, the Denver Broncos. Being 0-2 on my guarantees this year, just like the Bengals and Titans, I desperately needed a win. The Broncos certainly didn't make it easy to watch, as with a final score of 11-10 (which I was surprised was not a scoragami), including Jimmy G pulling a Dan Orlovsky and stepping out of bounds for safety; we finally got a guarantee to hit. Yet, Vegas waits for nobody, and even though we just had a successful week, you can never get too confident in the world of sports gambling. So let's attempt to stay hot and get into my week four best bets.
1. Las Vegas Raiders (-2) vs. Denver Broncos
Surprising to some, the Las Vegas Raiders are the last winless team in the NFL at 0-3. No better time to time to back them vs. the team that was my guarantee of last week with the Denver Broncos. A few reasons why I like the Raiders in this spot. The Bronco's offense is atrocious; they have the worst offense in the NFL right now, averaging 13.3 points per game. The Raiders have the weapons to take over a football game, and in a must-win scenario, I think Darren Waller and Devante Adams have a huge game. The Broncos are 0-4 ATS in their last four road games and 2-5 ATS in their previous seven games. The Raiders are 3-7 ATS in their last ten vs. AFC and 0-4 ATS in their previous four games. The under is 20-8 in Bronco's last 28 games overall. The under is 6-2 in Raider's last eight games overall. The Broncos are 0-6 ATS in their previous six meetings in Las Vegas and 1-8 ATS in their last nine meetings. Based on these stats, the Broncos have struggled to go on the road and face the Raiders no matter the situation, and with questions surrounding Josh McDaniels and Derek Carr's future already in place, I think they will come out with a huge divisional win at home.
Raiders 24 Broncos 17
2. Washington Commanders (+3.5) @ Dallas Cowboys
Alert Alert! This is your trap game of the week, and I am all over it. The Cowboys have won their last two games as underdogs, while the Commanders have lost two straight, and neither has been competitive. Also, on paper, this is a terrible matchup for the Commanders; they lead the NFL in sacks allowed, and guess who leads the NFL in sacks? That's right, the Dallas Cowboys! So how are the Cowboys only a 3.5-point favorite at home? Don't fall for the trap; the Cowboys are due to regress in this game! The Commanders are 0-4 ATS in their last four games in October and 2-5-1 ATS in their previous eight vs. NFC East. The Cowboys are 4-0 ATS in their last four games in October and 18-7 ATS in their previous 25 games overall. The under is 13-3 in Commander's previous 16 games in October. The under is 3-0-1 in the Cowboy's last four games overall. The Commanders are 1-4 ATS in their previous five meetings in Dallas and 2-5 ATS in their previous seven meetings. Not a single stat or trend goes the Commander's way, yet this line started at 3.5 and has dropped to 3 on some books. This is one of those games that makes you question everything, but I am going with what Vegas is telling me, and I think the Commanders are going to shock the world beat the Cowboys in Jerry World on Sunday.
Commanders 21 Cowboys 17
3. San Francisco 49ers (-2) vs. Los Angeles Rams (Greene's Guarantee)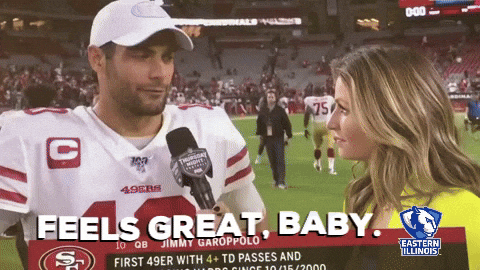 Last week the 49ers were on the losing side of my Greene's Guarantee; this week, I need them to come through. I love this spot for the 49ers. Not only has Kyle Shanahan dominated the Rams during his tenure, going 7-3, but the 49ers match up very well against this Rams team in particular. This Rams team is not nearly as talented on the offensive side of the ball as last year. Stafford is throwing too many interceptions again, and the new starting LT Joe Noteboom has struggled to replace Andrew Whitworth. In fact, the whole O-line has struggled, already letting up nine sacks this year. The Rams running game usually covers all these issues, but that also declined massively as they average 72.3 rushing yards a game, which is 3rd worst in the league. The 49ers have one of if not the best defenses in the league. They have ranked in the top 4 in every single defenisve category, including points per game (3rd), yards per game (2), passing yards allowed (1), and rushing yards allowed(4). San Francisco is 4-1 ATS in their last 5 division games and 6-2 ATS in their previous eight games overall, while the under is 5-0 in their last five games following a loss. The Los Angeles Rams are 1-4 ATS in their previous five games. I understand the 49ers offense has struggled this year, but Jimmy G wasn't there for most of training camp/preseason and was kicking off the dust. I expect this offense to look explosive in a huge primetime match against a rival. The 49ers will make a statement on Monday night; I guarantee it.
49ers 24 Rams 20