The NFL remains king in that we are so hungry and desperate for the football on our screen, no matter the quality of game, it absolutely crushes the ratings. We had a Sunday Night Football game between the Broncos and Niners that was an ugly 11-10, a Brady-Rodgers game that was 14-12, and a 41-7 Monday Night drubbing of the Bills over the Titans the week prior… These are all primetime games featuring the biggest stars in the game!
Elsewhere, there is even worse football being played from the perilous depths of the bottom of the league, and we continue to consume according to the ratings. In a word, football rules.
We will consume essentially any product the NFL puts in front of us, much like a child is likely to take any form of candy when going house-to-house for trick-or-treating. Now that it's the first week of October, let's take a look at the absolute worst products around the league that we will emphatically still chew in terms of Halloween candy as we approach trick-or-treating season. If they're on our screen, we're likely still going to be watching in spite of their record due to factors such as gambling or fantasy implications, so what are we getting at their doorstep? We've tiered the worst with candy comparisons.
The Werther's Original Tier- New England Patriots
Can you say old-fashioned?
Werther's are likely only given from anyone above the age at 60 at this point, just as outdated as the New England regime now that Tom Brady is gone, they've spent a fortune on a skill position group of Kendrick Bourne, Nelson Agholar, Hunter Henry, and Jonnu Smith, and Mac Jones has either been injured or unimpressive with 2 touchdowns, 5 picks, and an abysmal 76.2 passer rating. Their record speaks for itself in terms of their excitement as well- there's practically no excitement behind their running back by committee, only playing with hard-nosed Belichick defense, and no fantasy-relevant players to watch at all. The replacement for the injured
gave college football fanatics some excitement with Bailey Zappe entering and giving a little bit of juice in their overtime game against the Packers, but they still played conservatively, as if a tie was fine. The game appears to be passing the New England dynasty by, just as taste buds passed by Werther's Originals fans by 40 years ago.
Black Licorice Tier- New York Jets
The only ones that are still willingly watching the Jets at this point are content in their suffering, much like those who actively choose to eat black licorice are in a dark hole that you wish you could talk them out of. It's been a never-ending cycle of busts, embarrassment, or trotting out a grizzled veteran like Joe Flacco this season. Unfortunately, the man-boy Zach Wilson, intended to be the prince who was promised to rescue the franchise, has thus far caused the young skill position core they've drafted to perform worse with him than with the corpse of Flacco aside from hitting the griddy after catching a touchdown in their improbable come from behind win against the Steelers, then their win against the Browns required a miracle bringing them back from down 30-17 in the final two minutes. Maybe Wilson will give them some balance in the run game with Breece Hall and not require miracles or Flacco throwing the ball at the highest-rate in the league, but the Jets embarrassing moments where they can't get out of their own way leave you with the same disgusting taste in your mouth as black licorice.
Tootsie Roll Tier- Pittsburgh Steelers
On Halloween, the Tootsie Roll is the filler candy- it is given out in high quantities to the point where you will end up probably having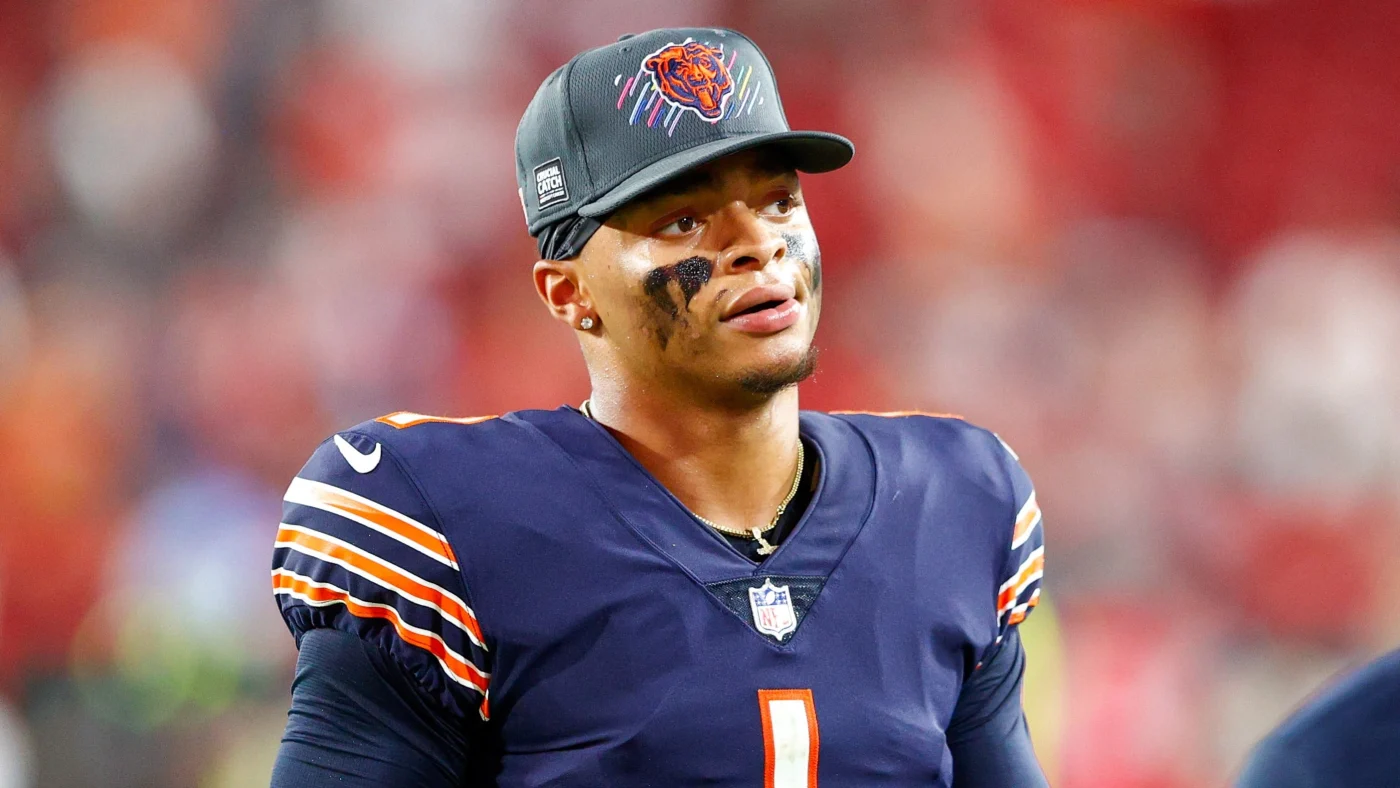 a sack of 30-40% of those miniature dried out chocolate taffy depression sticks because of how easily-accessible and affordable they are.
The Steelers are the NFL's Tootsie Roll. They offer pretty much nothing from an entertainment standpoint with Mitch Trubisky being incredibly milquetoast by throwing ducks over his receivers, Najee Harris has been banged up, and TJ Watt being out on defense, but the league knows where their bread is buttered. They think about the historic franchise with their classic uni's, the mean AFC North rivalries, the dutiful fans, and they know they get ratings, so they will always be on TV and given to us in large quantities despite the offense averaging the 2nd-lowest yards per game and being essentially unwatchable. At least we now have Kenny Pickett, their rookie quarterback who threw three picks but rushed for two TD's and unlocked George Pickens, but with that AFC schedule coming up, their losing is going to make for a long year and give us an outcome we probably aren't used to- a losing Pittsburgh team.
Warheads- Washington Commanders
(No, this isn't a combat joke.) Those who eat candy as painfully sour as warheads and claim to enjoy it are completely psychotic; it is absolute anarchy in your mouth. They have no regard for their own personal well-being.
You know who else has no regard for their personal well-being? The "I'm just going to chuck it" nature of Carson Wentz at quarterback for the Commanders.
There is so much potential for his rocket-arm MVP-caliber play that we saw pre-injury in Philadelphia given this skill position group of Terry McLaurin, Curtis Samuel, and now standout rookie Jahan Dotson- Wentz was the Fantasy Football leader early in the season with the 4th-most passing attempts and 7th in touchdowns per-game, but the amount of pressure he sustains avoiding sacks and having to toss it into double-coverage to avoid breaking another ankle makes it a roller coaster ride. Wentz was sacked 5 out of 8 plays to open the game against Philadelphia in Week 3 and the Commanders have the 30th overall sack %.
They are chaos personified with a painful lemon punch to the mouth.
Candy Corn Tier- Chicago Bears
There are many candy corn truthers out there that will attempt to convince those massively-opposed that it is good. They will even talk you into the appeal of how seasonally-appealing it looks in a glass decorative jar when the holidays come around to lure you in; it's quite romantic.
The Bears are the same way- their the historic franchise in the 3rd-largest market, they have a new coach this year with a young dual-threat first round-selected quarterback from a premier college, and they don't have a losing record through the first 4 weeks of the season!
The Bears have talked you into it based off of that decorative glass jar, but they're actually still bad.
Chicago won Week 1 in a monsoon against a second-year QB against San Francisco, they sneaked by an abysmal Texan team, and Justin Fields only had 15 completions through 2 games; that tells us either something is seriously wrong with the receiving department, or Matt Eberflus doesn't feel Fields is the guy that we romanticize about breaking the "Chicago has never had a quarterback" curse.
Do you know who has more passing yards through this month than the Bears? The Navy Midshipmen, who run the OPTION.
Don't fall for the glass jar when it's put out in front of you.
Hershey Bar Tier- Arizona Cardinals
Just plain milk chocolate is good! However, there is probably never going to be a moment where you would actively choose to have a plain Hershey bar as opposed to a treat that has more balance to it- a nuget, a crunch, some caramel, some peanut butter, something to give us a little bit more.
The same can be said for Kyler Murray and the Cardinals. Kyler Murray is good! He is a dual-threat quarterback with one of the most electrifying big-play capabilities where he ends up running 80 yards merely to get a 2-point conversion to evade the pass rush. However, the Cardinals lack of balance- their 31st-ranked defense, their entire skill position group being undersized receivers that can't block in the absence of DeAndre Hopkins, and the amount of penalties they get that prevents any sort of momentum from being created, makes you never feel like you can choose them as one of the class organizations of the NFC with the Super Bowl aspirations that Kyler has (when he's not playing video games).
Getting Loose Change Tier- Houston Texans
There is actual value in loose change and money, of course, just as Davis Mills, Dameon Pierce, and Brandin Cooks might actually be good! The Texans just don't want to actively win games as an organization. The person giving out loose change puts in the same amount of effort as Lovie Smith playing for a tie by punting in overtime instead of trying to win.