Welcome to week 7 of the 2022-2023 NFL Season. If this is the first time reading one of my articles, welcome to my weekly picks blog! I will give you guys' predictions for every game in the NFL each week. First, First, First, I will provide predictions in three ways: Straight up (Picking the game's winner), ATS (Against the Spread), and Over/Under of the total. Then, I will give my three best bets every week in more in-depth, and those will only be ATS; one of them will be my Greene Guarantee of the week. Last Year I had a pretty successful season, so without further ado, let's get into it!
Best Bets for Week 7
The best bet record this year was 9-9
Last week, I had my worst week picking NFL results in my entire writing career. I went 6-8 straight up, 4-10 ATS, and 4-10 on over/under. That is mush level bad. Yet the one spread bet I did pick correctly was my Greene's Guarantee, as Alec Pierce saved me a lot of coin with his TD with 30 sec left. The Cardinals might become the first team banned this season from the best bets list, as they somehow only scored 9 points against the worst defense in the NFL. Finally, I don't care what the result was; the Saints were the right play. They led/were covering for the entire game, and even if they gave up a game-winning field goal, they would've covered. But the gambling gods were not on my side. I need to bounce back, and it starts this week, so without further ado, let's get into my best bets.
1. New England Patriots (-8) vs. Chicago Bears
Under the eye of the NFL media, the Patriots might be the hottest team in the NFL (besides the undefeated Eagles). Over the last two games, they are outscoring their opponents 67-15. They are also dominant in the run game; In their win against the Lions, they ran for 176 yards and are top ten in the NFL in rush yards per game and rush per attempt. Yet, the biggest reason I like the Patriots is the horrific Bears offense. They rank 6th in yards per game, 32nd in passing yards per game, and 31st in points per game at 15.5. They rank 2nd in rush yards per game, but I am not concerned about that due to the inability of Justin Fields' arm.
The Patriots are 5-1-1 ATS in their last seven in Week 7 and 3-1-1 ATS in their previous five. New England is 5-2 ATS in their last seven at home. The Bears are 1-3-1 ATS in their last five overall. I expect the Bellicheck to constantly send pressure causing multiple turnovers and giving the Patriots and new Tom Brady and Bailey Zappe great field positions. The Patriots blow another team out on Monday night.
Patriots 26 Seahawks 13
2. Jacksonville Jaguars (-3) vs. New York Giants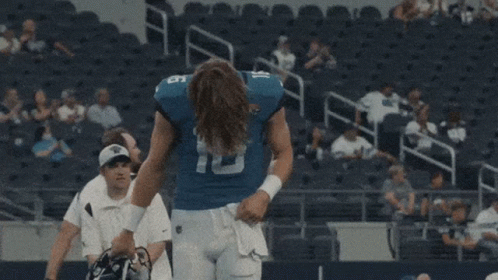 So far, I am 0-2 on predicting trap games. Is the third time the charm? This is a trap game. The Giants are 5-1 for the first time since 2009; the Jaguars have lost three straight. So how are they favored by 3? 84% of the money is on the Giants to cover the +3, and 86% of the money is on the Giants +140. Yet the line hasn't moved! There will be no more analysis/trends to this pick. I can't smell a trap game for my life if this doesn't hit. Jags cover.
Jaguars 27 Giants 20
Denver Broncos (-1) vs. New York Jets (Greene's Guarantee)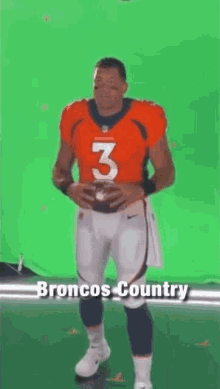 I'm doing it again. For the second time this season, the Denver Broncos are my Greene's guarantee. The vibes are too high for the Jets, and I believe this is a great time to fade them. The biggest reason is the Jets don't have a good offense. Take the Packers game, for example, they scored 27 points, but 14 were off special teams' plays. I believe their 23.8 points per game is fraudulent, and they will get exposed vs. an elite Broncos defense. The Broncos rank 3rd in yards per game, 5th in passing yards allowed, and 4th in points per game.
New York is 5-1 ATS in their last six road games and 6-14 ATS in their last 20 games against a team with a losing record, while the under is 4-1 in their last five games following an ATS win. Denver is 3-7 ATS in their last ten games overall and 3-11 ATS in their last 14 games against the AFC, while the under is 8-1 in their last nine games following an ATS win. I understand Russell Wilson is hobbled and not 100%, but I believe this Denver defense will contain this overrated Jets offense and get a big win at home. Broncos Country Let's Ride. I guarantee it!
Broncos 20 Jets 13