Welcome to week 16 of the 2022-2023 NFL Season. If this is the first time reading one of my articles, welcome to my weekly picks blog! I will give you guys' predictions for every game in the NFL each week. First, First, First, I will provide predictions in three ways: Straight up (Picking the game's winner), ATS (Against the Spread), and Over/Under of the total. Then, I will give my three best bets every week in more in-depth, and those will only be ATS; one of them will be my Greene Guarantee of the week. Last Year I had a pretty successful season, so without further ado, let's get into it!
*Note, most games this week/all best bets are on Saturday due to Christmas being on Sunday
The best bet record this year was 22-22-1.
While I had my most profitable week in my betting career last week, Vegas wouldn't let that happen in consecutive weeks as I went 0-3 on my best bets for the first time this season.
The Seahawks got beat by the 49ers, and that was just the wrong read, and I can live with that result. However, I can't believe what happen in my other two best bets. First, the Jets controlled the line of scrimmage and only gave up ten legit points on offense.
The Lions, of course, score their first punt return touchdown of the year, and they get three off a bad Zach Wilson int (who I didn't know was going to start). Even with that, the Jets led with four minutes to go and let up a 50-yard TD on a crossing route on 4th down. Unbelievable!
Then we go to Tampa Bay, where everything was sunshine and rainbows at one point, as the Bucs were up 17-3 at the half. Then, in the 3rd quarter, the Bucs had FOUR TURNOVERS! All on their side of the field.I have never seen anything like that and still can't believe it happens to the goat, Tom Brady. Fluke stuff goes his way, not the opposite. Well, I guess when I don't bet on them. But we must move on; with a 22-22-1 record on the year and only three weeks to go, I need to make another run to end with a positive record, so without further ado, let's get into my best bets for week 16 of the NFL season.
1. Atlanta Falcons (+7.5) @ Baltimore Ravens
The Ravens continue to struggle without Lamar Jackson. They are averaging 9.33 points per game in the three-game span since Jackson has been out. While the Falcons are currently on a three-game losing streak, one thing they do well is run the football. The Falcons are third in the NFL in rushing yards per game at 164.1. The Ravens are second, as they average 164.7 yards per game. What does this mean? This means each team, if the score, will have long possessions as they try to run down the field, which comes with chewing up the clock. With this in mind and the Falcons getting the hook, I like this to be a one-possession game by the end of it.
Atlanta is 4-1 ATS in their last five Saturday games and 8-2 ATS in their previous 10 in Week 16. The Falcons are 5-2 ATS in their previous seven on turf. Meanwhile, the Ravens are 12-4 ATS in the previous 16 in December and 5-2 ATS in their last seven in Week 16. Baltimore is 1-4 ATS in their last five overall. I understand Desmond Ridder is only on his second start, but he looked comfortable to me in a much harder place to play in New Orleans, I think he can keep this one close as the Ravens have a lot more pressure to win with the Bengals being so hot. Falcons cover on the road.
Ravens 20 Falcons 16
2. New England Patriots (+3.5) vs. Cincinnati Bengals.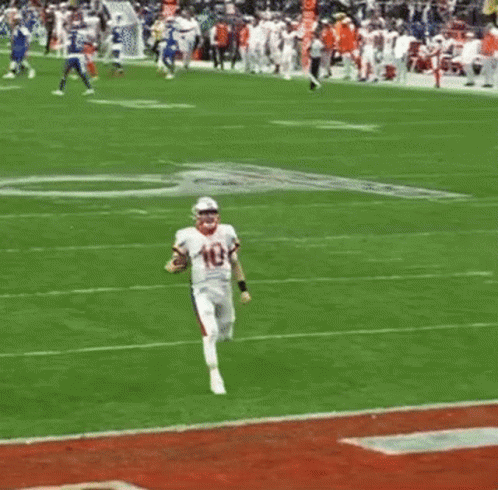 I'm unsure if Joe Burrow has taken away Tom Brady's powers to somehow win/cover games that he shouldn't, but I can't get a win against this kid. Not only that, but for the second consecutive year, I had the under in their win total, and it looks like they will prove me wrong again. So once again, I am going to fade them in this spot. This is a must-win for the New England Patriots; they lost a game in the most embarrassing fashion I have ever seen, and that's saying something when the Colts just blew a 33-0 lead. They need this win to stay alive in the playoff race.
The Bengals are 3-0-1 ATS in their last four Saturday games and 5-0 ATS in their previous five in December. Cincinnati is 12-2 ATS in their last 14 on turf. Meanwhile, the Patriots are 1-4 ATS in their previous five in December and 0-3-1 ATS in the last four Saturday games. New England is 0-3-1 ATS in their previous four in Week 16. I am going to bank on the Bengals not being able to continue to win the turnover battle and Bellicheck doing masterclass things as the Patriots pull off the upset.
Patriots 21, Bengals 20
3. Carolina Panthers (+3) vs. Detroit Lions (Greene's Guarantee)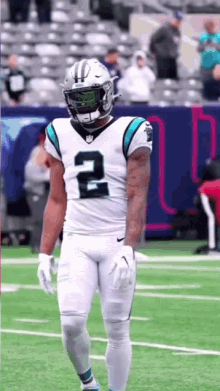 While the Panthers have taken strides since the firing of Matt Rhule, they looked like the same old Panthers vs. the Steelers last week. Yet, with a 5-9 record, they are still in line to win the NFC South. The Lions have won six out of seven games and are vying for the last wild card spot. The Lions are a much different team away than from their dome stadium. The Lions only averaged 18.7 points per game on the road compared to 32.1 at home. In five home games this season, the Panthers have only allowed more than 20 points twice.
Detroit is 7-0 ATS in their last seven games overall and 6-0 ATS in their previous six games following an ATS win, while the under is 4-0 in their last 4 Saturday games. Carolina is 4-0 ATS in their previous four games against the NFC and 1-7 ATS in their last 8-week 16 matchups, while the under is 5-1 in their previous six games following an ATS loss. Fading a team once again that is undefeated ATS in the 2nd half of the season seems crazy, but all the public money is on the Lions, and I believe the Panthers can control the tempo with their stout running game, pulling off another upset. I guarantee it!
Panthers 20 Lions 17