Welcome to week 18 of the 2022-2023 NFL Season. If this is the first time reading one of my articles, welcome to my weekly picks blog! I will give you guys' predictions for every game in the NFL each week. First, First, First, I will provide predictions in three ways: Straight up (Picking the game's winner), ATS (Against the Spread), and Over/Under of the total. Then, I will give my three best bets every week in more in-depth, and those will only be ATS; one of them will be my Greene Guarantee of the week. Last Year I had a pretty successful season, so without further ado, let's get into it!
Best Bets for Week 18
Get the brooms out! For the second time, this NFL season I swept the board with a 3-0 weekend. First, Seattle took care of business at home vs. the Jets; the Raiders probably should've won outright in Vegas over the 49ers, but poor INT in overtime wiped away that chance, yet there was never a doubt they wouldn't cover the +10. Then, finally, we had the Green Bay Packers as Greene's Guarantee moved to an impressive 11-6 (64.7%) as they trounced the fraudulent Vikings. The sweep moves me to an over .500 record at 26-24-1, but that's not good enough for me! I want more, so let's get back-to-back sweeps with week 18 best bets.
Best bet record this year was 26-24-1.
1. Green Bay Packers (-4.5) vs. Detroit Lions
Win and the Packers are in, and usually, in this scenario, I would fade this scenario, but there are a couple of reasons why I am willing to back the Packers in back-to-back weeks. First, the Packers love to run the ball, and the formula for beating the Lions is to pound the rock on them as the Panthers constantly did. The Lions have the 4th worst rushing defense in the NFL, giving up 149.3 yards/per game. Secondly, this will be a cold-weather outdoor game, which the Lions are not accustomed to because they play in a dome.
The Lions are 8-1 ATS in their last nine overall and 7-1 ATS in the last eight after a straight-up win. Detroit is 5-1 ATS in their last six versus the NFC. Meanwhile, the Packers are 4-0 ATS in their last four overall and 4-1 ATS in their last five versus the NFC. Green Bay is 13-6 ATS in the last 19 after an ATS win.
The Packers are that team that sneaks into the playoffs and is the hot team no one wants to face; they have gotten too far for Aaron Rodgers to let them down. The Packers take care of business at home.
Packers 27 Lions 20
2. Los Angeles Rams (+6.5) @ Seattle Seahawks
Here is a scenario where I will fade a team that needs to win to make the playoffs. The difference in this one is that these two teams always play incredibly close games, the last game going right down to the wire as the Seahawks needed a touchdown with 36 seconds left. Also, a difference is that the Rams have nothing to lose, and they will play freely, and I think that's a massive advantage for them; all the pressure is on Geno Smith and the Seahawks, who will also be without one of their best defensive players in Jordan Brooks.
Los Angeles is 1-4-1 ATS in their last six road games and 1-4-1 ATS in their previous six games against the NFC, while the over is 7-3 in their previous ten games as a road underdog. Seattle is 1-4 ATS in their previous five games against a team with a losing record and 1-4 ATS in their previous five games as a favorite, while the over is 5-1 in their previous six games in January.
The Rams have lost the most games in NFL history after winning the Super Bowl; I expect Sean McVay to throw the kitchen sink at Pete Carrol and this team and keep it close.
Seahawks 23 Rams 20
3. New York Jets (+3.5) @ Miami Dolphins (Greene's Guarantee)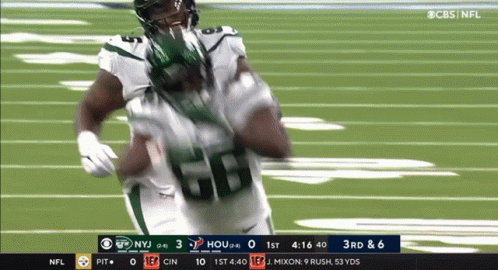 Another scenario where a team needs to win to get in, the culprit this time, is the Miami Dolphins, who are a shell of themselves as they have lost five straight. Skylar Thompson gets the start at QB with Tua and Teddy Bridgewater out with injuries, and this top-10 Jets defense should have a field day of the rookie QB. While I faded Mike White in his first game back, this Miami Dolphins defense is not nearly as cohesive and coached well as Seattle, and with a game under his belt, I expect Mike White to have a much better performance.
The Jets are 5-0 ATS in their last five on grass, and New York is 2-6 ATS in their last eight in January. Meanwhile, the Dolphins are 5-1 ATS in their last six versus the AFC East and 2-5 ATS in their last seven on grass. Miami is 1-4 ATS in their last five after an ATS win. The Dolphins have zero momentum entering this game, and they seem not destined to make the postseason, and the Jets confirm that. I guarantee it!
*Mike White has been ruled out! Joe Flacco will start. Good luck to me for already locking this in! God, I hate betting week 18 in the NFL!
Jets 21 Dolphins 17